I was really excited when I heard the news that Arundhati Roy after the longest break was back with a new fictional book. The very day the book was published I was in the bookstore asking to buy a copy.
And then I read some lukewarm reviews, and then I saw that it didn't make it into the Man Booker shortlist. And then I put this book on the backburner.
I couldn't stay away from it too long though, and once I started I simply fell in love with the beautiful writing. Sure, the book has its flaws, but despite (or maybe because) I have fallen headlong in love with it.
Here's a quote from the book - a woman musing about her lover.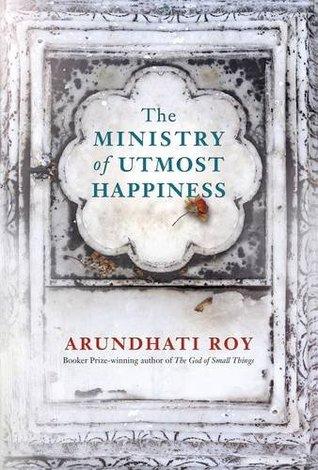 They had always fitted together like pieces of an unsolved (and perhaps unsolvable) puzzle- the smoke of her into the solidness of him, the solitariness of her into the gathering of him, the strangeness of her into the straightforwardness of him, the insouciance of her into the restraint of him. The quietness of her into the quietness of him.

~ The Ministry of Utmost Happiness by Arundhati Roy
Have you read this book? What did you think about it? Review of this book is coming up shortly.
Teaser Tuesdays is a weekly bookish meme, hosted by Ambrosia at The Purple Booker. Anyone can play along! Just do the following:
Grab your current read
Open to a random page
Share two (2) "teaser" sentences from somewhere on that page
BE CAREFUL NOT TO INCLUDE SPOILERS! (make sure that what you share doesn't give too much away! You don't want to ruin the book for others!)
Share the title & author, too, so that other TT participants can add the book to their TBR Lists if they like your teasers!