Being a mother of two children who are mad about Kinder Joy eggs, reading this excerpt from The Blue Between Sky and Water by Susan Abulhawa made me feel so immeasurably sad.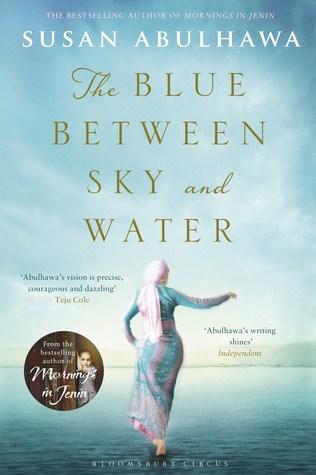 Here, a small child from the Gaza strip mourns the loss of Kinder Joy eggs when they are under siege by the Israelis.
Of everything that disappeared, Kinder Eggs are what I missed most.

When the walls closed in on Gaza and adult conversations became hotter and sadder, I measured the severity of our seige by the dwindling numbers of these chocolate eggs, wrapped in thin colorful foil, with splendid toy surprises incubating inside the eggs on store shelves.

When they finally disappeared, and the rusty metal of these shelves stared back naked, I realized that Kinder Eggs had brought color into the world. In their absence, our lives turned a metallic sepia, then faded to black-and-white, the way the world used to be in the old Egyptian movies, when my teta Nazmiyeh was the sassiest girl in Beit Daras.
~ The Blue Between Sky and Water
On a side note, isn't this cover so absolutely gorgeous? Love the color theme.
Teaser Tuesdays is a weekly bookish meme, hosted by MizB of Books and a Beat. Anyone can play along! Just do the following:

Grab your current read
Open to a random page
Share two (2) "teaser" sentences from somewhere on that page
BE CAREFUL NOT TO INCLUDE SPOILERS! (make sure that what you share doesn't give too much away! You don't want to ruin the book for others!)
Share the title & author, too, so that other TT participants can add the book to their TBR Lists if they like your teasers!