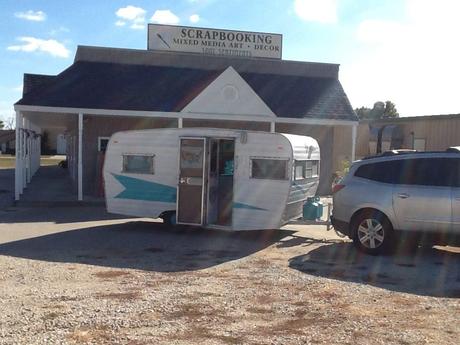 What a great time I had at Soul Sentiments in Columbia, Missouri.  She has a great store and a fabulous classroom.  We started with a Meet & Greet mixer and it was so much fun to meet everyone.  We even had a lot of people who stopped by just to see Glinda and meet in person.  It was so sweet.
I taught two great classes there.  One was my PB & Gelli® class and the other was Stencil Me This portfolio class.  We had a lot of fun and the students were excited to learn more about using stencils and monoprinting with a gelatin plate.  Here are some photos from the class.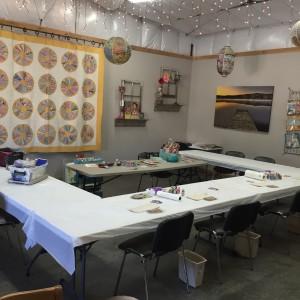 Classroom Set up at Soul Sentiments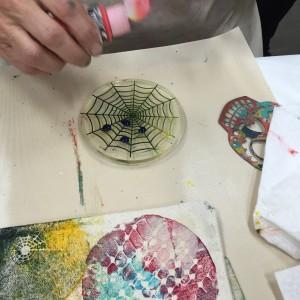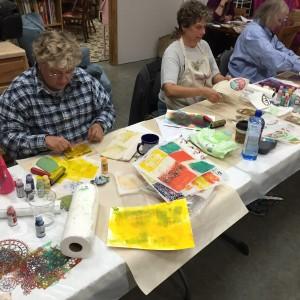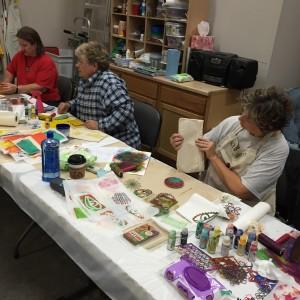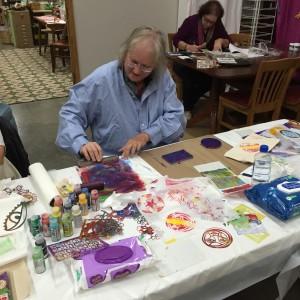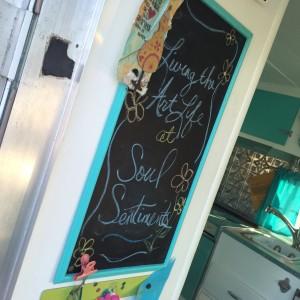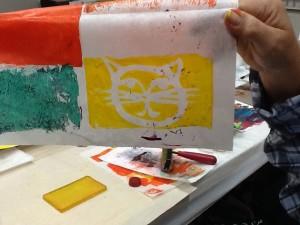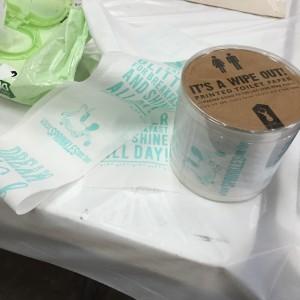 Yep, we used printed toilet paper for collage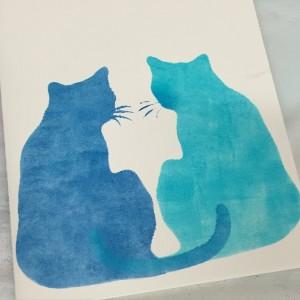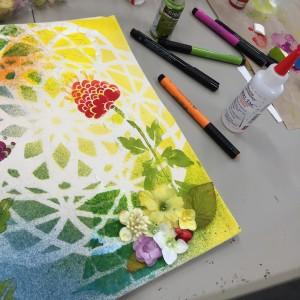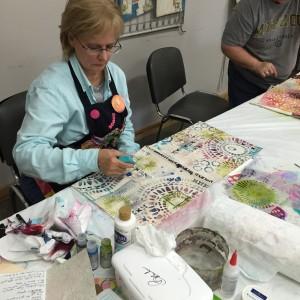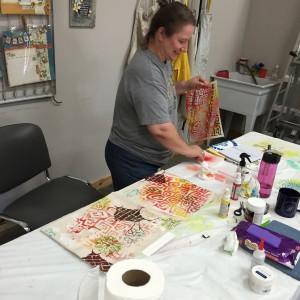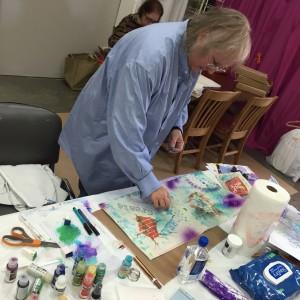 The best part of teaching is seeing the joy and 'light bulb' moments go off when the students realize they CAN do this and that EVERYONE is creative.  Even better is when they share their work with me afterwards of things they are creating now that they've been inspired.  I love my job.
Oh, and to top off the fabulous weekend of classes, immediately next door is an Antique Market.  I had to visit next door and walk around.  There were so many awesome finds, but I was limited to space.  Nevertheless, I found some antique folding chairs and got 6 for $25.  I loved that they folded up to fit in a cubby in my car just perfectly.  I can't wait to share what I do with these.