The concept of traditional schooling has changed a lot since the last few years and now with the pandemic, there is a drastic change in the way we deliver education. While the schools have become more techno-friendly, the teachers also have adapted to the changing times. With today's teachers day article, I have brought the discussion about the evolution of teaching practices and the difficulties teachers face today. From the Gurukula practice to the transition to schools, from teachers using blackboards to the whiteboard and the markers and now to depending on technology to deliver education right into our living rooms, the evolution of teaching methods has come a long way.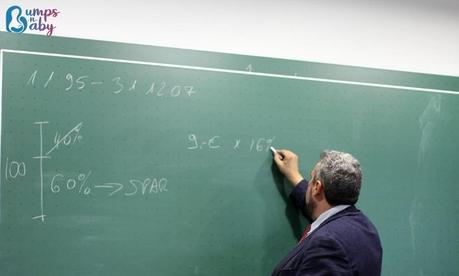 Read on this article on teachers day in English to know what teachers have to say about the new era teaching, the changing relationships between teachers and students, and how schools still remain second home and teachers, next to the parents.
A Look into Changing Relation Between Teachers and Students Through this Teacher's Day Article
Being a teacher myself for years, I have experienced that the new era of this profession is much more different than the past when teachers were given a place next to God's. Even the definition of the relationship between the student and teacher has changed a lot but with much more positivity. The unique and desired change is friendly and expects open conduct with the students.
"The teacher-student relationship has been improved. Teachers have transformed themselves with their easy accessibility to students which enables the students to share their problems and doubts without hesitation," says Ms. Khushbu Yadav, a teacher based at Vadodara, Gujarat.
Apart from being a friend, a teacher plays many roles in students' lives. A good teacher is also a good counselor, a good friend, a guide, and a philosopher. We are not just teachers; we are the managers of the world's greatest resources - 'children'. This is because, t o teach the students, according to me, is not only to train them for their jobs/ professions but to train them for their life to solve their real-life problems with a balanced personality.
Teaching includes many responsibilities like student's social development, physical development, mental evolution, personal growth, problem-solving abilities, and whatnot.
Teachers as Second Parents and School as a Second Home
To perform all the duties fruitfully teachers also act as next to the parents taking care of all the needs for student's development making the school as students' second home. The caring and affectionate teachers make second parents to their students. Teachers take care of the students at school like their own children.
Like said in the olden days, the concept of 'school is a temple' still exists. As people go to the temple and worship God, students go to school, gain knowledge, and respect their teachers as their life makers.
There are many values students learn at school which is not learned primarily at home. Their teachers inculcate these values in students' lives. The values like social adjustment, social maturity, emotional development, friendship, moral values, honesty, character building, discipline, obedience, respect are taught to students by their teachers through their own behavior with the students. Performing these valuable duties to their best, teachers embody the great part of our lives, and also our society and culture. They act as role models for their students and deserve much more respect than they get.
" I have heard many times that only a good human can be a good teacher. So it's very important that teachers consider teaching not only as a profession but also as a chance to be an example for the upcoming generation. Kids learn from teachers the good values and the ways to be humble to each creature on Earth. So devotion is very important in the teaching profession," says Ms. Priti Parikh, a teacher based at Ahmedabad, Gujarat.
Teachers are like burning candles who work hard to shine their student's future. When required they dedicate extra time after their duty hours to improve students' learning. They also guide the students when they are going on the wrong path and counsel them effectively.
Teachers are ordinary people who possess the capabilities to build extraordinary personalities.
It is our duty to respect our teachers as we owe so much to them in our life. We should be grateful to God if we get any opportunities in the future to serve or help our teachers.
Teachers as Adaptors and Continuous Learners
The recent corona pandemic has proved the te achers to be great learners by adapting themselves to be tech-friendly. While there are still difficulties, organizing and managing the class virtually is a new technique the teachers are fastly adapting to in spite of the various limitations.
Different teachers choose different methods to keep the students engaged in these eLearning days. Being a teacher myself, I use activity and presentation based ways to deliver the conceptual understanding which also keeps the students engaged throughout the class.
Some students like, Ms. Pooja, who is pursuing her masters through online classes find it difficult to cope up with the challenges online classes pose. "It is not as productive as the regular classes, especially for the shy students as they hesitate to ask any doubts in front of the whole class. There is also a problem with internet connectivity", she says. Delivering the content virtually as well as engaging the students by keeping it interesting is the newest challenge teachers are facing.
Ms. Dipika Parmar, a teacher based at Palanpur, Gujarat suggests using the self-learning tools to create interest and better understanding. She insists on the role of teachers as facilitators to encourage creativity and critical thinking.
Ms. Kavita Singh, a teacher from Hyderabad has explained well the challenges the teachers are facing in the present scenario. She says, "My experience of online teaching without any doubt has been a learning experience. How good or challenging really it is I can't say. Good in terms of the exposure to the technology that was earlier confined and sort of limited. And challenging in many ways. From getting to know the online platform to the stress of working more than the stipulated working hours. And I feel as far as the personal life is concerned, there's no such term left in the lives of the teachers."
She further adds, "Working so hard to only receive half your pay seems really worthless. I mean everyone is only talking about how should we plan more so that they aren't compromising on kid's education but no one and literally no one has thought about the teachers in any way. Of course, there have been many webinars and courses on the wellbeing and mental health of teachers. There have been appeals to waiver the fee but no appeals for the teacher's pay. All this has not been a very pleasant experience I would say. I have started doubting the choice of my career. I don't feel happy anymore working as a teacher."
As the students are attending the classes from home, many of the parents also have added perspectives for the teachers through this article on teachers day in English.
"As I see my son's online classes sometimes, I see how the teacher focuses on each and every child. The teacher also doesn't miss appreciating the students' efforts," says Ms. Asha Nagar, a parent based at Ahmedabad who feels that teachers don't get the respect from the society they really deserve.
♦ Read: 12 Types of Influential Teachers we had in terms of Hollywood Movies - a Tribute
Happy Teachers' Day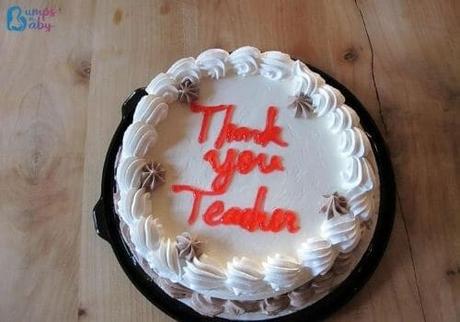 In this article on teachers day, with my nine years of teaching experience, I have tried my best to pour out views on what a teacher is actually expected to do and what a teacher expects in return.
I believe that every student has the potential to learn, maybe in different areas with different modes of teaching. Our job is to identify that area of intelligence and the way of teaching which goes with the particular student. And what teachers expect in return is respect and acceptance for the efforts they take.
♦ Read: 2 Easy DIY Teacher's Day Gifts your Child can Make
After reading this teachers day article, I hope more and more people understand the importance of this noble profession which is a great way to serve society. Let us get more capable teachers who will join their hands together to remove education inequity from our country and increase the literacy rate of India. For this, our government also has to see that the teachers in India gets respect as well as attractive perks as the other professions and consider teaching also as an important profession.
I feel so obliged to get so many wonderful teachers in my life who taught me the lessons of life. I grab this opportunity to wish them all a very happy teachers' day through this teacher's day article.