Hey Eric & Sookie Lovers!
It's that time of week again – where one of our favorite bloggers tells us what they thought of the most recent episode of True Blood! In this case, it's from Episode 4: I'm Alive and On Fire! You probably already guessed (because of the title) TB Rants & Raves is the blogger in question!

Here's a sneak peek at what she thought about it;
I loved everything about Sookie and Eric in this episode. I loved it so much that when I was watching the episode, the first time through, I was tense and waiting for the other shoe to drop as it usually does with this couple (Season 3 dungeon scene anyone?).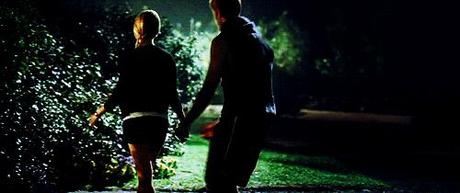 Credit: truebloodgifs.tumblr
Fortunately, in this episode, we were spared any jarring twists. I love that we got fun, drunken Eric. Normally when a drunk guy pinches your butt it is annoying. However, when the drunk is Eric Northman … well … that is a whole different story.
We don't think there's an Eric & Sookie lover who didn't like watching drunken Eric in this episode!

  He's made of WIN!
You can read her entire recap

here

!
Thanks TB Rants & Raves for writing another great recap!

What do you think of this recap? Sound off below!