True Blood music supervisor Gary Calamar confirms to Rolling Stone that this Sunday's episode will feature Taylor Swift's "Haunted."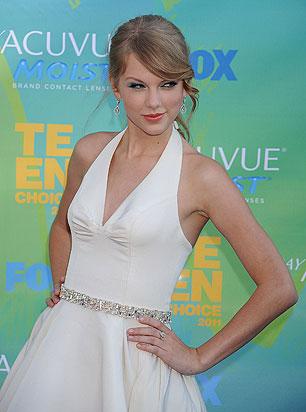 Credit: Jeffrey Mayer - WireImage/Courtesy of Rolling Stone
Calamar said, it was the episode's writer who came up with the idea to use Swift's song. After Swift's camp initially refused to allow it, the singer came forward and said she wanted it to happen.
As for the rest of the season, the last episode's title – and, as per the True Blood format, also the track that will play over the closing credits – is titled "And When I Die." "That might be a hint that one of our characters is in trouble," Calamar says. "Vampires don't really die, so I'll say it's not a vampire. They won't face the true death. But some of our main characters do run into a little bad luck in the final episode."
You can watch Taylor Swift's official music video in NBC's Thanksgiving Day Special below!