The Vaisakh Festival (also written Wesak) is an important annual event for receiving the cosmic energies of Will coming from the "Eye of the Bull" and giving us a fresh dose of Will energy to carry out the work of good will. The festival is celebrated at Taurus Full Moon. The full moon phase is from 13 May, 10:45pm – 14 May 09:16pm CEST.
You can read more about the significance of the festival on the WTT website. In the book "Mars – The Kumara" by Dr K. Parvathi Kumar there is also a chapter about the deeper meaning of the Vaisakh Full Moon. Here is an extract as a PDF.
The Lucis Trust has just released a new beautiful video about the Wesak Festival 2014.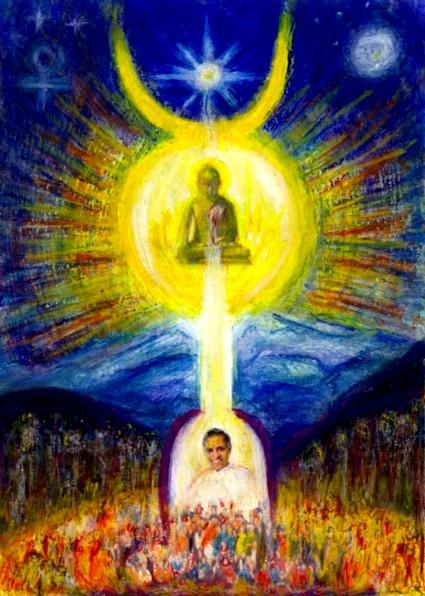 Taurus – The Vaisakh Festival, (
Images of Synthesis 2010
)