Matte, nude lip shades are all the rage these days but it can be hard to find a shade that flatters your skin tone and delivers on pigmentation, all without drying out the lips. However, Tarte Cosmetics' new Lippie Lingerie Matte Tints may just be the answer!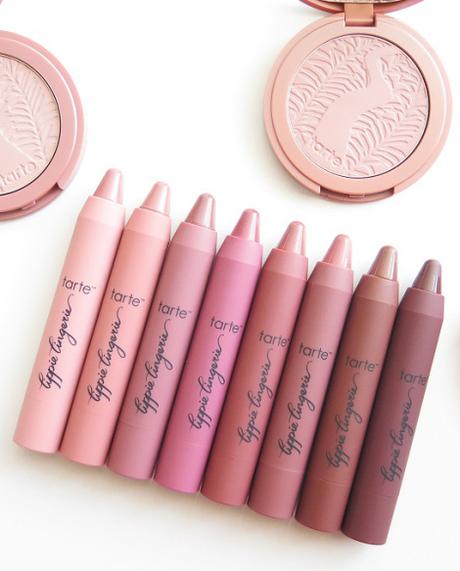 If you saw my post on the Sephora Showcase Event, you may have spotted these Tarte Cosmetics Lippie Lingerie Matte Tints in the mix.  Beautifully packaged with a matte finish and shiny gold lid, the product comes in a roll up crayon form (no need for sharpeners!), with the range featuring 8 nude shades that flatter a range of skin tones. The product is also vegan friendly.
The matte tints apply incredibly creamy and glide onto the lips with ease. In just one swipe, you're able to achieve an opaque finish as each shade has incredible pigmentation, however, you can also apply the product lightly, for a sheerer finish, depending on what look you're going for!
Unlike other matte lip products that dry down and deprive the lips of moisture, leaving them looking flat, this product actually does the opposite! The creamy formula is light and comfortable to wear and I found it to plump up the lips whilst still providing a velvety matte finish that didn't cause any obvious dryness or flaking, though I do always suggest wearing a lip balm under any matte lip product! I really love the finish this product gives the lips as it isn't overly matte, instead providing a velvet like, matte finish that lasts well throughout the day.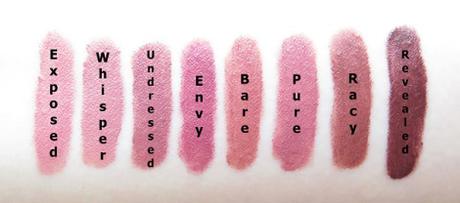 As these matte tints are on the creamier side, there is a light level of transfer when eating or drinking, however, the product touches up beautifully. The shades do impart a stain onto the lips (particularly the darker shades) so they do wear well as the day progresses. I think the shade range is fantastic, with a range of lighter and darker tones, both cooler and warmer to help you find the perfect color.
I would definitely suggest swatching these in store as the shades do look different on different skin tones and in different lights. My favourites in the range include Exposed, Whisper and Pure.
Each tube comes with a really good amount of product and being so pigmented, will last you some time! When storing this product in a handbag or makeup bag, be sure to keep it somewhere secure as one of my crayons has unfortunately broken off.
Get nude with our new matte LipSurgence lippie lingeries!🙊💋 #nude #matte #kisses #lipstick

A photo posted by Tarte Cosmetics (@tartecosmetics) on Apr 14, 2016 at 8:46pm PDT
The Tarte Cosmetics Lippie Lingerie Matte Tints are available from the Tarte Cosmetics website (which ships internationally) or in-store and online from Sephora Australia for $32 each.
Have you tried this new release from Tarte?

| Bloglovin' | Facebook | Twitter | Instagram |
*These products were kindly provided. As with all my posts, it is 100% honest and of my own personal opinion. For more information, visit my Disclosure Policy.