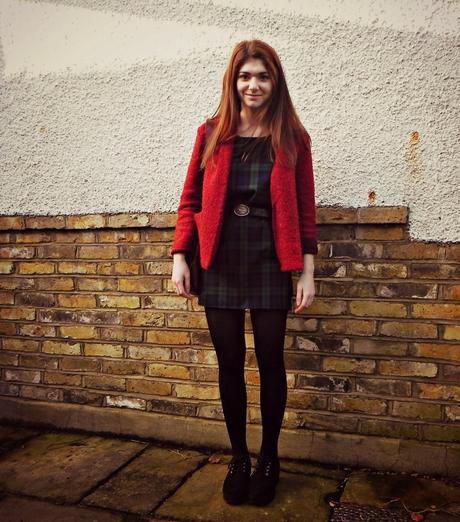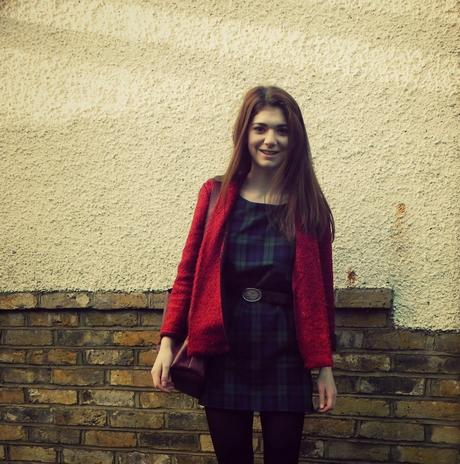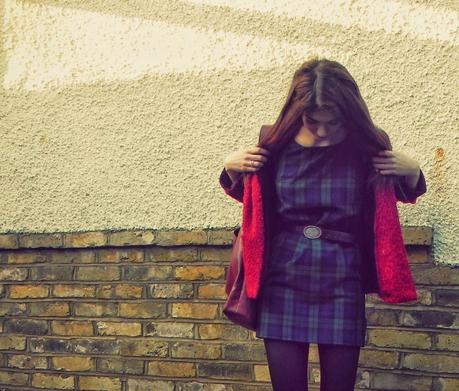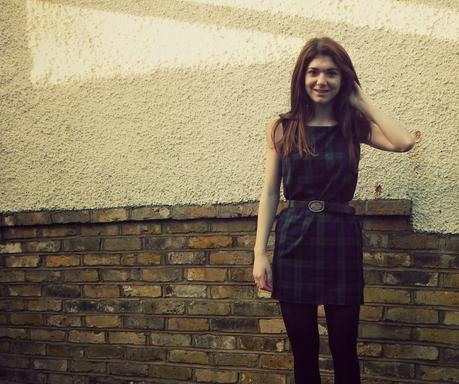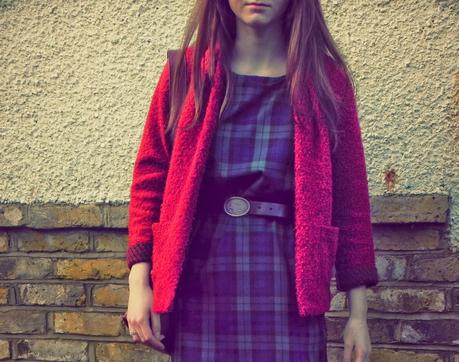 //dress - Handmade // blazer - ASOS // belt - Charity Shop // bag - Newlook // shoes - Topshop //
 I'm a bit late on the tartan trend, but didn't get round to making this dress until i had a bit of spare time over Christmas. I thought I would keep in with the Scottish theme and pair the dress with a red blazer. Just in case your wondering - I'm not freakishly pale, but my camera decided to make me look like a ghost so i had to heavily edit the photos. 
Just a short one todayyyy, seeya next time bloggerinos...