On Saturday, August 27, Target had a nationwide 10%-off-of-everything sale.
Target blamed it on the economy and the declining buying power of the consumer, but the sale actually was due to the transgender bathroom policy of the firm, which provoked a petition that gathered 1.4 million signatures and one of the few consumer boycotts that have made a difference. (California Political Review)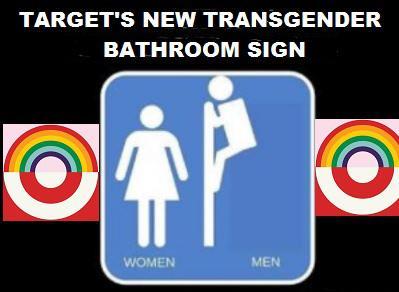 Hayley Petersen reports for Business Insider, Aug. 24, 2016:
A boycott against Target over its bathroom policy seems to be costing the retailer more than anyone expected.

The boycott started in April after Target announced that it would welcome transgender customers to use any bathroom or fitting room that matched their gender identity.

The announcement triggered an immediate backlash. Critics said the policy opened the door for sexual predators to victimize women and children inside the retailer's bathrooms, and more than 1.4 million people signed a pledge to stop shopping at Target unless it reversed the policy.

But Target didn't back down.
It's no coincidence that the boycott was followed by reports of Target's shopper traffic declining for the first time in years.
Target's same-store transactions, which is how traffic is measured, fell 2.2% in the second quarter of 2016. Overall, sales fell 7.2% to $16.2 billion.
Another indicator of the impact of the boycott is investor confidence, as reflected in the stock market value of Target. Below is a chart of the one-year stock performance of Target, which shows a sharp plunge after the announcement of its tranny bathroom policy in April 2016.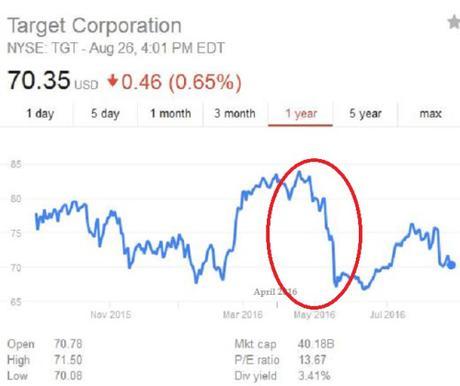 Business Insider's Haley Petersen is perplexed by the success of the Target boycott:
In the past, even the most widespread calls for company boycotts have tended to blow over within a matter of weeks to months. Chick-fil-A, for example, faced a nationwide boycott in 2012 after Dan Cathy, the son of Chick-fil-A's founder, S. Truett Cathy, set off a fury among gay-rights supporters when he told Baptist Press that the company was "guilty as charged" for backing "the biblical definition of a family." Following Cathy's remarks, reports emerged detailing Chick-fil-A's many charitable donations to organizations opposed to same-sex marriage. Despite the backlash, Chick-fil-A's sales soared 14% in 2012.
Target's response to the successful consumer boycott is to double down on its tranny bathroom policy and to spend even more by installing in all its stores a third "private" single-occupancy bathroom that can be locked, at a cost of $20 million. (See "Target is adding single-stall restrooms at all stores")
I can just see it now. Those "private" lockable restrooms will be a cesspool of gay "hook-ups".
Keep up the boycott! There is nothing so special being sold by Target which we can't find elsewhere. Lest we forget, Target also sells these disgusting t-shirts for kids: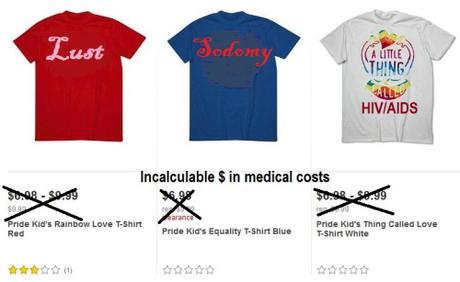 See also:
Target says transgender people can use bathroom of their choice
Target's tranny bathroom policy: Transgender "woman" arrested in voyeurism incident at Idaho Target
Target's tranny bathroom policy: Peeping Tom used women's dressing room to take pics of young girl
~Eowyn