As the national push for decriminalization and legalization of marijuana continues, the industry is riddled with new products. Cannabidiol - commonly referred to as CBD - is making a huge surge in popularity.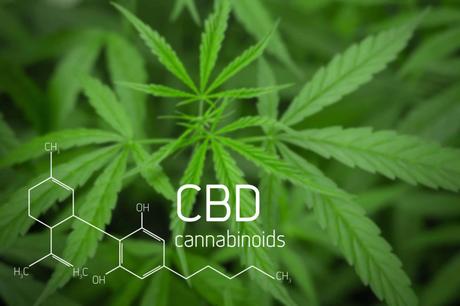 CBD, THC, and Me
You've no doubt seen both of these cannabis-related acronyms. Both chemical compounds are present in cannabis plants, but they work differently. CBD is second to THC in cannabis, but it isn't an intoxicant like it's psychoactive sibling THC. Commonly in oils, but present in countless other products, CBD has been found to provide a more manageable, clear-headed feeling than THC's high. Still, the two are often blended together in different levels of potency, each of which will affect everyone differently. With 1.5 billion people across the world suffering from chronic pain, one of the most common uses for CBD is treating it. By most accounts, it's been pretty successful, too. Plus, there are a ton of choices.
From Personal Care To Pets
The storied uses for CBD products have expanded quickly. When 88% of women say their hair directly influences their confidence, you better believe there's a smattering of CBD products touting their benefits. Does your dog have anxiety? People have been resorting to CBD treatments. CBD treatment famously helped a young girl named Charlotte with chronic seizures.
In fact, supermarket giant Kroger announced that they'd begin distributing CBD products in 945 stores across the United States. The online availability of CBD products is even more widespread, with retailers taking advantage of the fact that 90% of searchers haven't even decided on a product yet. Why not give them innumerable options? Kroger is neither the first nor will they be the last to do so.
Do Your Homework
CBD might sound great, but bad products exist in every industry. When 33% of retailers have the ability to display their inventories on the web, online CBD markets are very extensive. With so many options, it's essential to do the appropriate research for both health and legality.
"In humans, CBD exhibits no effects indicative of any abuse or dependence potential. To date, there is no evidence of public health-related problems associated with the use of pure CBD," says a report from the World Health Organization.
This isn't an excuse to be ill-informed about what CBD products you might consider buying. Everybody is different, and it's important to know where your products are coming from, as well as the additional ingredients they may have.
Some believers tout CBD as a cure-all for every ailment. Others are skeptics. It remains true that not enough is yet known CBD to canonize it or demonize it. While the market swells with CBD products, it's important to keep that in mind. It always pays to be a conscious consumer, whether it's CBD or not.</p