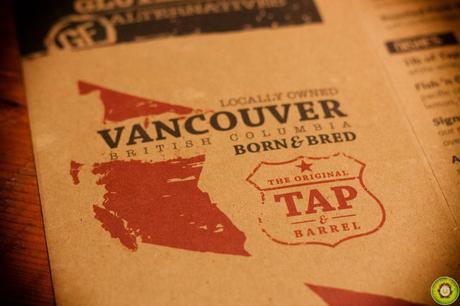 After a media event at Mosaic Bar & Grille, I headed over to Tap & Barrel at Coal Harbour with Foodology, Food Queen, EatingWithKirby, Gastrofork and her super awesome sister Nathalie. Foodology managed to snap photos of everyone else's dishes, so check them out at her site. I was simply too hungry to stretch my arm and camera beyond the perimeter of my food bubble.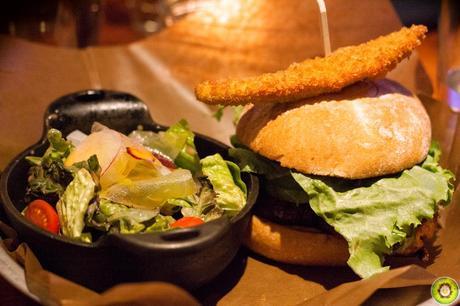 I ordered the Chicken Clubhouse ($15), and subbed out the fries for a Salad ($1.75).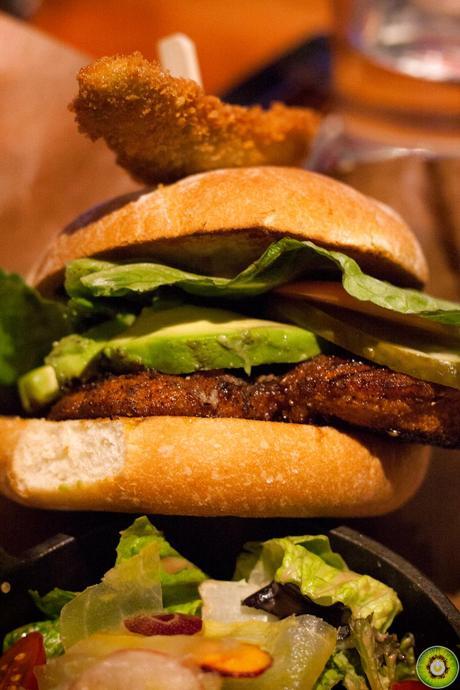 Sandwiched in between two buns, there's blackened chicken breast, pulled pork belly, fresh avocado, lettuce, tomato and pickle.
The breast was well-spiced, which was both good and bad. On one hand, it was very flavourful… on the other, it masked the avocado for most of the bytes that I took. Still a good sandwich, though!
Surprisingly, the best part of the sandwich wasn't found inside of it, rather on top of it. Yep, a deep fried pickle. It's so simple, yet so phenomenal. I never eat pickles, but I felt adventurous that night. It had a good level of saltiness and acidity, with an awesome crunch.  That just goes to show that deep-frying makes everything delicious.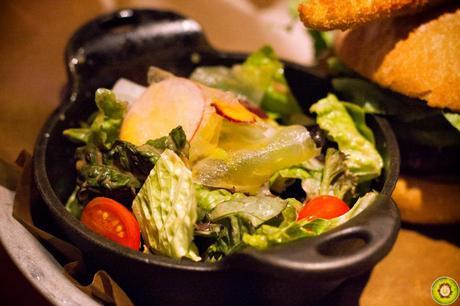 The salad was a usual salad with greens, tomato, etc.
Final Bytes
There's a dining room separate from the noisy bar
Food took a while…
There's a deep fried pickle appy!
Foodobyte's Rating

---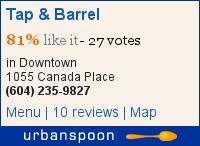 Google+

Curtis Ng