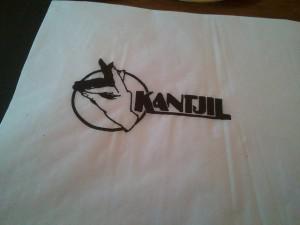 Low budget travel doesn't mean you have to sacrifice great eating. In Amsterdam, the folks at Kantjil & de Tijger know that well, and that's why their awesome eatery hosts a take-out hot-spot next door to their popular home base that features their tantalising Indonesian dishes for diners of all budgets.
Kantjil & de Tijger, which translates to the Deer and the Tiger, took its place as an Indonesian diner's paradise on Amsterdam's Spuistraat back in 1989. Since then, it has been a haven for local and traveling foodies alike, who feast on their spicy and flavourful dishes ranging from fried starters like Loempia spring rolls, deep fried dumplings and Japanese style tempura Oteh Oteh, before tucking into their famous Rijstafel main dishes.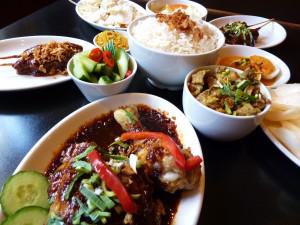 Rijsttafel
, or rice table, is an eating event at Kantjil & de Tijger, where patrons stuff themselves with an excellent rendition of Indonesian Nasi Padang. The spread, which is a Dutch specialty dating back to colonial times, features dozens of small dishes meant for sharing among big groups of diners. They range from the coconut and veg Sajoer Lodeh soup to shrimp wrapped in banana leaf finger foods and other rice-based dishes.
Famous for their rijsttafel feast, Kantjil & de Tijger's huge dining room can quickly fill up with families and groups of diners. Intimate meals or a quiet dinner alone isn't a common sight - until you venture next door that is. Offering a handful of their most famous dishes is the Kantjil & de Tijger to-go restaurant. With made-to-order dishes and a name-your-own spice range, the meals from this smaller version of the restaurant giant leave nothing to be desired - and they come in kitch Indonesian take-out boxes.
Just steps away from the Vondelpark and Spui Square's many benches, this take-out option is ideal for sun-seeking diners who want to flaunt their chop stick skills. Walking worn travellers and the after-work crowd are also accommodated here, with a tasty meal to take back to their cosy home or hotel room. By any standard, this little Tijger next door is the tastiest take-out introduction to Dutch-influenced Indonesian food that Amsterdam has to offer.