I was born and grew up in West Africa, 3,000 miles  - two continents, one desert and an ocean - away from my nearest English League team. That would probably have been Portsmouth, which was where my Mum came from. Her family were big Pompey supporters. Her Dad had been sacked for taking the Saturday off work to go and watch Pompey in the 1939 Cup-Final. He and his mates had asked for the day off and were refused. His mates threw a 'sicky', lied to their boss, went to Wembley and kept their jobs. My granddad refused to lie about going up for the Final and lost his. Pompey wasn't going to be my team, however.
My Dad came from a small town in Derbyshire, was a rugby enthusiast, played it through school and university and never had very much time for football. Regardless, rugby wasn't going to be my game. (More on that later.)
I was born in 1953, just a few months before Blackpool won the FA Cup. From the moment I was old enough to take an interest in football and understand anything about it - probably aged 5 - I was a hooked. It was a Boys' Own thing, the romance of those 1953 cup exploits by Harry Johnston, Stanley Matthews, Stan Mortensen, Jackie Mudie, Ernie Taylor and the men in tangerine. Blackpool's famous football team was the one for me. I was going to play for them one day! (Of course, as it turned out I was never talented enough to make it as a professional footballer.)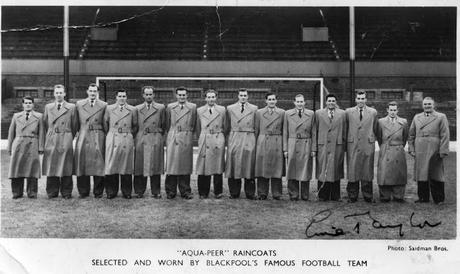 Back in England from West Africa, we lived in Peterborough for several years and then Cambridge for several more, both of them a long way from Blackpool! The first league game I ever went to was Peterborough v Swindon at London Road. My best mate's Dad took us. (I told you my father had no time for football.) The Posh won 3-2 and it was magical to go home and listen to the result on the radio - some compensation for hearing that Blackpool had lost 4-0 at home to Villa that same afternoon.
Later, in Cambridge I went to a rugby-playing secondary school, no football allowed except in our break-time. That didn't stop my schoolmates and I from forming a football team and playing in the local Sunday League - though the Headmaster would never recognise our existence and refused to read our results out with all the rugby results at Monday assembly. I lived quite near to the ground of Cambridge City, so we used to go and watch the Lillywhites even though they were a non-league team, in preference to Cambridge United who got admitted to the football league. It was all about community. When I wasn't playing or watching football I was playing Subbuteo - Blackpool, naturally - and following the fluctuating fortunes of my tangerine dream team from afar.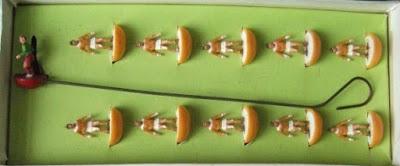 The first opportunity to watch the mighty 'pool live came in 1970 at Oxford, last game of the season. We lost 2-0! I'd been hoping for more of the rampaging stuff that (so I read in the paper) saw the team secure promotion to Division One the previous Monday when they'd trounced PNE 3-0 at Deepdale no less; (Fred Pickering's famous hat-trick night). But at least I did see Pickering, Suddick and Hutchinson in action, plus Jimmy Armfield in his penultimate season for the club.
For three years I was at Warwick University and living in Coventry, by which time Tommy Hutchinson had been sold to Coventry City. So I used to watch Tommy and the Sky Blues at their old Highfield Road ground playing Division One football while Blackpool under Stokoe and Potts struggled in vain to get back up out of Division Two. (It was to take nearly forty years.)
After university I lived and worked in London and saw Blackpool when I could, mostly at Brentford, Fulham, Millwall (scary place) and Orient, though there were at least a couple of visits to Stamford Bridge in there somewhere. Came the '80s and marriage and children and the dream team faded to the background somewhat as my adopted second club, Coventry City, enjoyed some heady times.
But fortunes fall and rise and this side of the millennium my beloved Blackpool has been on the up again, so with time and disposable income on my side I started watching them regularly. They took me to Wembley three times and up and down the M1/M6/M55 'exile run' every other Saturday (and some Tuesday nights) for years after I'd become a season-ticket holder at Bloomfield Road. Driving into Blackpool used to feel like  coming home - although I'd never lived here - and watching the Seasiders play in the top flight of English football again was something of a dream come true.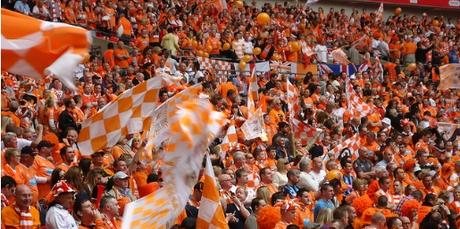 I worked for over thirty years for Kodak but the photographic industry has shrunk to almost nothing with the rise of digital technology so when I turned 60 I took a voluntary redundancy package and early retirement. That allowed me to buy a little house in Blackpool just a stone's throw from the football stadium. It was going to be a week-end base to ease the pressure of that 450-mile round-trip but after a period of domestic turpitude it became my permanent home.
Blackpool FC's problems of the last few seasons have been well-chronicled elsewhere. Suffice to say that five years ago we were riding high in the Premier League and now we're in the relegation zone of the third division. The owners of the club have not proved ideal custodians of the social enterprise that is Blackpool FC and a legacy has been squandered. Blackpool supporters are living the nightmare at the moment. I was going to spend my retirement years living by the sea, writing novels and enjoying watching my team play. There hasn't been much to enjoy recently. So I joined Blackpool Supporters' Trust  upon its formation last summer, prompted by an ever-growing dissatisfaction with the way the club, our club, was being run. For the last year I've been putting my energies into the Trust, first as press officer and then as chairman, trying to help turn the nightmare back into a tangerine dream again. It's going to be a long haul, but the supporters are the heart and soul of Blackpool Football Club and we will reclaim it for this and future generations of fans.
I've not yet written my definitive football poem (though I did write one about Stanley Matthews for an Imperial Hotel poetry project last year), so I'll sign out this week with Tangerine by Led Zeppelin in one of their more reflective moments. You can also listen to it via the YouTube link below.
Tangerine
Measuring a summer's day,
I only find it slips away to gray.
The hours they bring me pain.
Tangerine, Tangerine,
Living reflection from a dream.
I was her love,
She was my queen,
And now a thousand years between.
Thinking how it used to be,
Does she still remember times like these,
To think of us again?
And I do.
Tangerine, Tangerine,
Living reflection from a dream.
I was her love,
She was my queen,
And now a thousand years between.
https://www.youtube.com/watch?v=4XdDq_E34Cc
Thanks very much for reading. Have a good week, S ;-)
Email This
BlogThis!
Share to Twitter
Share to Facebook
Reactions: