Since the last couple of years, I have been very interested in watching Regional entertaining contents. Regional movies generally have very rich content with smooth and intriguing storytelling. Tamil movies have been delivering one after the other meaningful and entertaining content. The latest thriller movie that lasted an impact on me is ZEE5 's Lockup. Just like the other new Tamil thriller movies this one also has a gripping and convincing story line.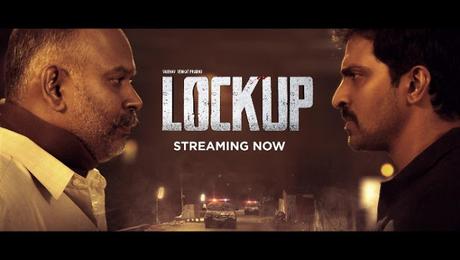 Image source: ZEE5
The Tamil Thriller movie Lockup on ZEE5 is a wonderfully crafted suspense Police drama. The film has every element to be an edgy thriller, with some dark comedic sequences time and again. This investigative thriller has its share of very flawed characters, with twists and a very realistic approach to investigative dramas. The main characters of Vasanth and Murthy are so appropriately presented as 2 cops with different sorts of ideologies and thinkings. No doubts Lockup is a highly ambitious film of director S G Charles which delivers and creates a lasting impact on the audience and always keeps the audience at the edge of their seat with #SuspenseAtEveryTurn
5 Reasons to watch Lockup on ZEE5
1. Interesting Plot: The story of Tamil movie Lockup revolves around the murder of an inspector and the beginning starts from just the day after inside a police station. Then after some initial investigation this case gets linked to an old very twisted case of another crime. The Police trying to solve these murders get into a corrupt game with few goons. This story line, no doubt sounds very interesting. Personally, being a crime and thriller genre lover, I thoroughly enjoyed the film due to its truly unconventional storytelling.
2. The Ensemble cast: The cast of the movie is another plus point. Each and every actor are seasoned and has just perfectly been cast in the very complicated characters. Their amazing performances could portray every intricate nuance of the different shades of the characters they are playing. Actors like Vaibhav, Venkat Prabhu, Easwari Rao and Vani Bhojan all have done a really fantastic job in making the movie more interesting with their performances.
3. All Characters with Grey Shades: The credibility of every character comes to a questionable point due to their back stories and intentions. What's the point of  a thriller without characters with gray shades? Lockup does an excellent job in presenting the characters in shades of gray where you start to doubt their actual intention.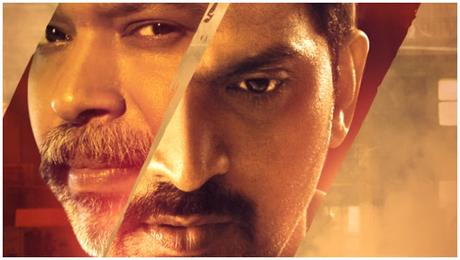 Image Source: ZEE5
4. Mind Blowing action: Tamil thriller movie Lockup does not dishearten the lovers of action. In fact the high octane action aptly gels with the cop and goons drama, making it more intense and thrilling. Personally I am not a big fan of mindless action sequences but when it comes with a convincing plot line and believable back story, nothing can beat action. 
5. The Sharp Direction: Director SG Charles has given his 100% effort in his directorial debut Tamil thriller movie Lockup. Each frame is presented in a very believable way that does justice to it the incidences that are inspired by true events. It is seldom that we see such perfect treatment of characters and their placements from a debutante director. 
ZEE5 has never disappointed in presenting some best shows and movies. Lockup is undoubtedly one of their best offerings and can be regarded as one of the best Tamil movies in the thriller genre. The whole story, the perfect direction and the treatment of each character does not go unnoticed and in fact manages to make a lasting impression on the viewer's mind. I am not lying. I could not get up, even once while watching Tamil thriller movie Lockup on ZEE5.