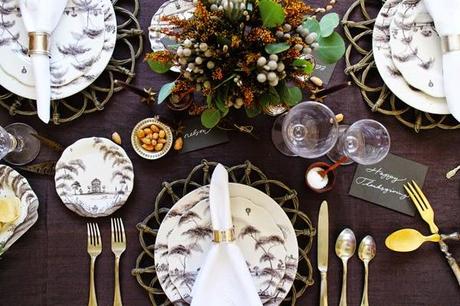 via The Glitter Guide
Most of us like to do a different variation on a
Thanksgiving
tabletop theme from year to year.  Chances are we can't completely change the look (financially speaking), but what can we do?  What can we add to our collection?  What do you have around the house that you can bring into your vignette?   Is there a color that has newly inspired you?  Can you fold a napkin differently?  Seat people unpredictably?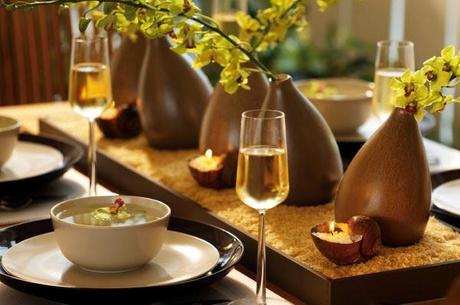 via The Decoist
If you are accustomed to going BIG, go simple.  If you are accustomed to simplicity, create an abundantly over the top arrangement.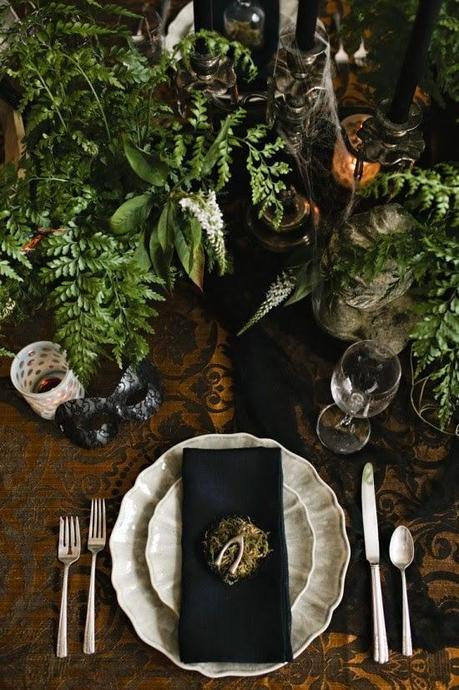 via Coco and Kelly
I never thought to pull my hide off the floor, but between that and the Baccarat crystal, I'm swooning!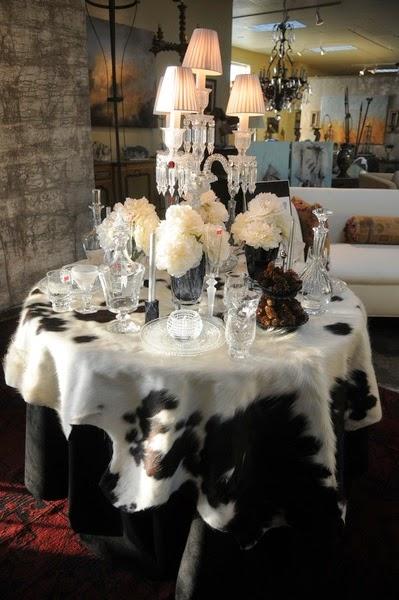 It doesn't have to scream Thanksgiving or be Fall like at all if that's not what you're feeling.  It just has to look like you thought enough of your guests to pull something festive together.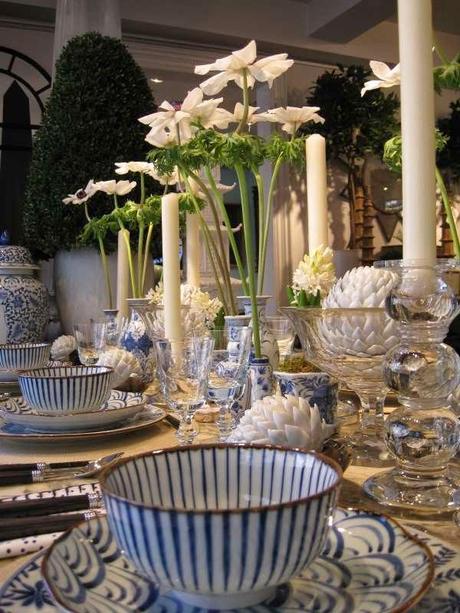 via Trelliage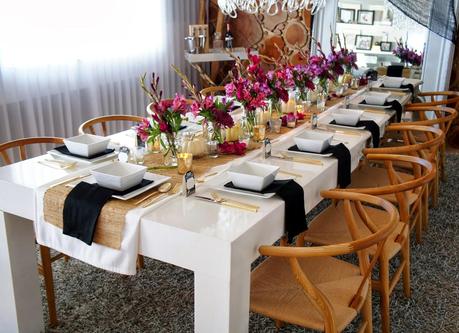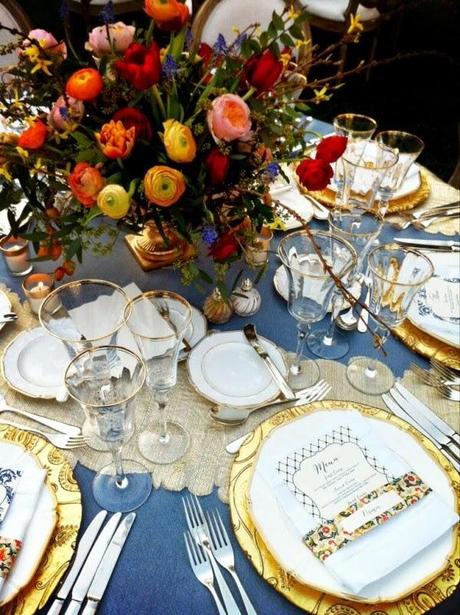 via Always a Blogsmaid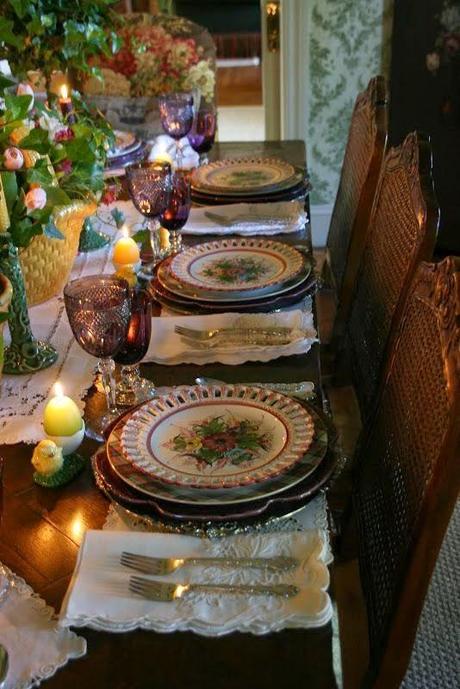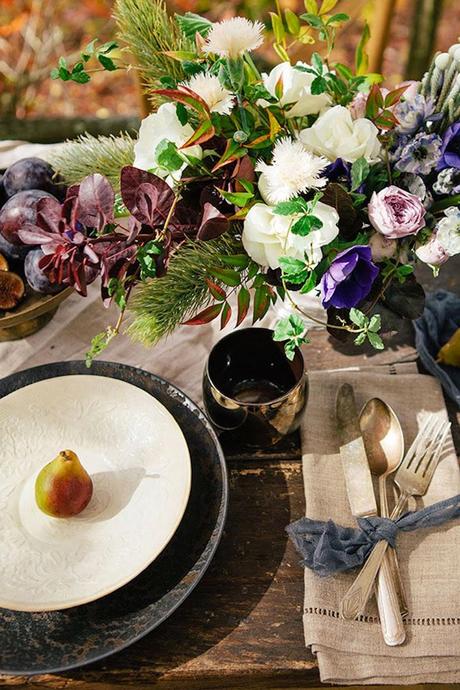 via Camille Styles
Kelly Wearstler has a bevy of new tabletop beauties that are inspiring me of late.  Gold always gets me and agates and diamonds too, while we're at it!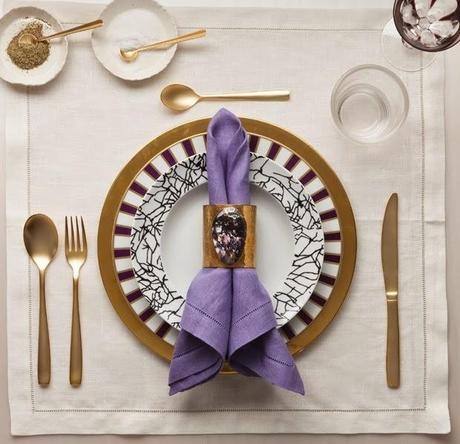 All white tabletops always look elegant, even if you use organic materials!Throwing in a deer antler for good measure never hurts in my book ; )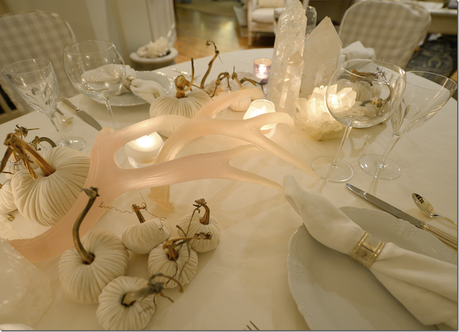 via Cote de Texas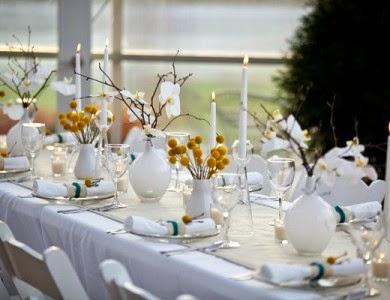 Whatever part of the country you're in, whatever look you're going for  ~ gathering together and being grateful is ALWAYS the ultimate goal.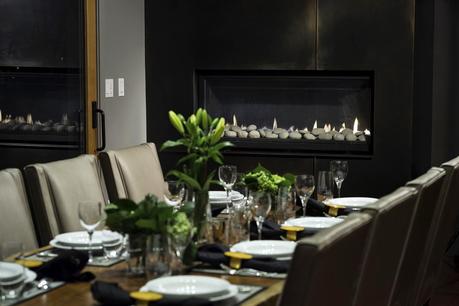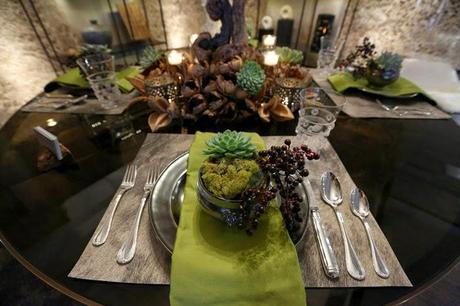 ~ ENJOY ~