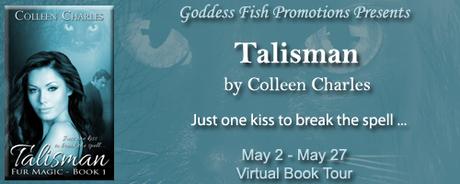 GUEST POST
The things that matter most must never be at the mercy of the things that matter least. – Goethe
I remember stopping dead in my tracks the first time I heard the quote above. As a college student, struggling to make ends meet while paying my way through school, Goethe spoke to me. That's the power of words and one of the main reasons I became an author.
You see, I was in a leadership position for a Fortune 500 company for 26 years. Every Sunday, I'd get sick because tomorrow was Monday and I was trying to fit a square peg in a round hole. I'm a right-brained creative type and I was working in risk management. Even though I was very successful and a respected leader, it wasn't a fit. Most importantly, it didn't make me happy.
On 8/5/15 of 2015, that same company did something I couldn't get past. Something that was so unethical, it caused me to walk away with only one week's notice. You see, the quote above has always stuck with me. Now, I get to do what I love without compromising. Writing books for all of you. I'm a VERYhappy girl!
The words above have strong meaning and I finally decided it was time to make good on that promise to myself from so long ago. One of the important things in my life is my purebred Arabian gelding that I bred, Champion IF Start the Fire who we call 'Bic'. One of the highlights of my life was watching Bic win the Scottsdale Signature English Futurity in Arizona.
Now, the things that matter most are no longer at the mercy of the things that matter least. It is my prayer that all of you can say the same.
ABOUT THE BOOK
Talisman
by Colleen Charles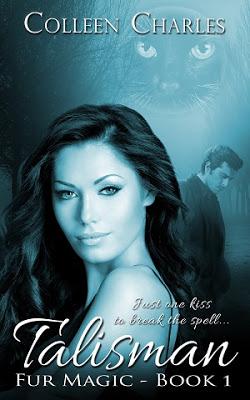 GENRE
: Sweet Paranormal Romance
BLURB:
Just one kiss to break the spell...
That's all she needs.
Cursed by a jealous witch, Penelope DeLacroix's spells are all going wrong and backfiring, creating havoc in town. The vengeful witch won't quit until she has all of Penelope's powers. And all it will take is one perfect, heartfelt kiss from Penelope's one true love to put an end to all this turmoil.
The only problem? Penelope has no idea that Dr. Lucas Collier, the compassionate local veterinarian, is in love with her. Nor does he know that she's in love with him. They're both too stupid to figure it out.
But I know.
And I have to do something about it.
But what can I do?
I'm only her cat.
What?
Every witch has a cat.
I'm hers.
I'm Talisman.
And I'm going to fix this.
Amazon   iTunes   Kobo  B&N
EXCERPT
"Jessie!  It's so great to see you," Penelope exclaimed as she strode forward and enveloped the much older woman in a warm embrace.  "I don't think I've seen you since this summer when you were accepting your first place award for your apple pie at the Shadow festival.  Did you bring one with you?  I just love your pie."
Jessie grimaced, her face a contorted mask of wrinkles and sadness.  Maybe loneliness.  I'm really smart and talented but I'm not a mind reader.  Who knows what had prompted this surprise visit from the old bat.
Jessie padded her plump figure over to Penelope's armchair in the receiving area of the shelter where Pen's desk sat, all worn mahogany and ornate scrolls.  She liked to spend quiet evenings there doing paperwork while she allowed the animals to roam free around her.  She'd speak to all of us in her lilting tone not knowing that we understood her perfectly.
And we wanted to respond, we really did.  Unfortunately, we could only communicate with each other and had to use gestures and actions to try to get through to our mistress.  Even though Penelope was a witch from a long line of ancient witches, her powers didn't involve any kind of telepathy as some other's did. 
As Jessie sank in to the overstuffed chair, a whooshing noise exploded throughout the room when the air escaped from the cushions under her ample girth.  Too.  Much.  Pie.
AUTHOR Bio and Links: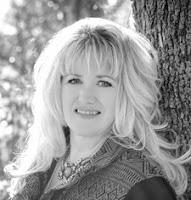 Colleen Charles is the pen name of Tami Stark, #1 Bestselling Author on Amazon.

After 26 years in Corporate leadership at a Fortune 500, I discovered people within the organization lacked integrity. I'd always known deep in my soul that I was trying to fit a square peg in to a round hole since I'm the typical creative type. I miss my staff but I don't miss the corporate world. It's been said that the Universe will let you know if something isn't right for you. The first time, it will hit you with a pebble. Then a brick. Then a boulder. Let's just say that I got flattened. When my fifteen pound toy dog, Nigel, was threatened, I knew it was time to say goodbye.


It's sad but true.

Here's what I found within the first thirty days of being free. Writing stories from my heart that readers love means more to me than working myself in to an early grave for people who only care about their bottom line.


My heart has never been more full and my soul has never been more satisfied.

I've never worked so hard in my life but it doesn't even feel like work. It's worth it. All of it. Because it's about the joy that's found within the journey. The highs and the lows because I get to write stories for all of you.


Thank you from the bottom of my heart for reading, enjoying and recommending the stories that I write. When you share my work with others, nothing is more rewarding. Your word of mouth is my very best friend ... that, and your reviews. There is nothing more important to me than all of you.


I love to hear from my readers and answer all communications personally. You can find me at:

http://

www.colleencharles.com/free

 - VALUABLE STARTER PACKAGE for new subscribers


 https://www.facebook.com/Colleen-Charles-1505026199744713/

https://twitter.com/booksbycolleen

http://www.amazon.com/Talisman-Fur-Magic-Book-1-ebook/dp/B017J9LQDO/

https://itunes.apple.com/no/book/talisman/id1081637507?mt=11

https://store.kobobooks.com/en-us/ebook/talisman-12

http://www.barnesandnoble.com/w/talisman-colleen-charles/1123367941?ean=2940152764239




GIVEAWAY




Colleen Charles will be awarding a $20 Amazon or Barnes and Noble GC to a randomly drawn winner via rafflecopter during the tour.


a Rafflecopter giveaway