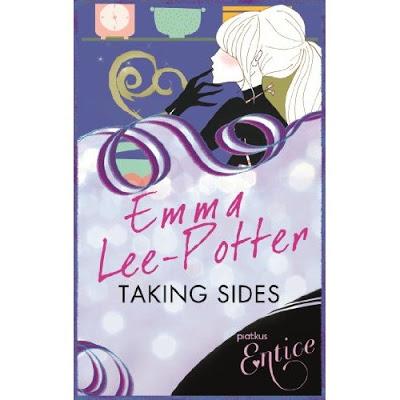 Taking Sides
, my third novel, is published as an ebook for the first time today. It's got a snappy new cover and I'm keeping my fingers crossed that readers will enjoy it.
The star of the book is Juliette Ward, a young mother who has grown tired of city life. Her newspaper job is driving her crazy, her hours are horrendous and she barely gets to see her young son during the week. Added to which, her house has been burgled three times and her car's been vandalised by a bunch of thugs.

 
So Juliette takes a deep breath, chucks in her job and persuades her husband to uproot to the wilds of the Lake District. Except just as they're about to move, he's offered the job of his dreams – hosting a new London breakfast show.
I got the idea for the book from the ever-increasing number of couples forced to live apart from their partners during the week – not because they want to but because they can't get jobs in the same place.
Juliette, for instance, loves the thought of swapping the big city for life in the country. But she hates the idea of swapping her stable marriage for a long-distance relationship. She decides to give it a go, but the question is – can she ever make it work?
Taking Sides
by Emma Lee-Potter (Piatkus Entice, £3.99)