The first time I had a facial I was 18 years old and had recently discovered waxing.  Waxing, I came to find out, was merely a painful procedure to prevent being mistaken as a walking orangutan; and facials were done to prevent in-grown's and acne resulting from my monthly facial waxing.
My facialist at the time was an older woman with enviable skin. "Sweetie," she was prone to call me, "you have to start taking care of your skin while you are young to stay away from the plastic surgeon."
She would tell me this every time she tried to extract a painful ingrown hair to somehow minimize the pain.
As if.
Personally, all I cared about was removing the hair that seemed to cover every inch of my face - while preventing acne or any other skin issue resulting from the hot wax.  Wrinkles and any other form of aging seemed a lifetime away...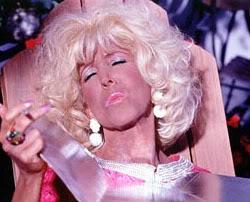 Magda from "Something About Mary'
I am now 41 and my skin -thankfully- is void of the thick and coarse facial hair that plagued my late teens and early 20's.  As an added bonus, my skin sensitivity and career has kept me away from the sun...which guaranteed that my skin
didn't
catch up to my actual age.
But it didn't come easy, or cheap.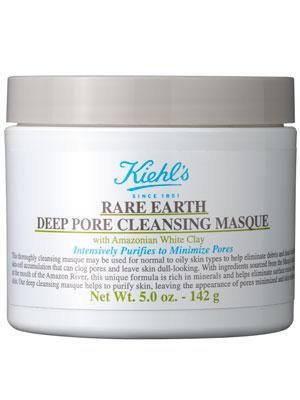 Photo courtesy of Allure.com
While I am no longer scheduling monthly facials, I do have daily and weekly skin-care routines that have helped delay my visit to the plastic surgeon.
As a matter of fact, today is my "deep poor cleansing mask day!"
So, for the months of May and June, I will share all my cleansing, moisturizing and at-home-facial tips and products that you too can use where you are in your 20s, 30s, 40s and beyond.
I might add a give-away, or two, to the mix to get you inspired to take care of your skin!
Until next time, stay pretty by taking care of you!