There's a sub-theme threading through this week's outpouring on the topic of: This Bird Has Flown. The clue is animal with Norwegian connections (to paraphrase the popular parlour game Twenty Questions) - but don't worry if  you've not the faintest idea what I'm talking about, as all will be explained herein. I hope you'll forgive my use of the avian familiar in the title. Here goes, in chronological order.
Bird number one is Marianne Ihlen, sometime consort of Leonard Cohen, who immortalised her in the song "So Long, Marianne." I blogged about Cohen and the Greek island of Hydra some months ago but I didn't do justice at the time to his muse - so here in brief is Marianne's story. (By the way, despite what Leonard sang, her name is pronounced with four syllables as "marry anna".)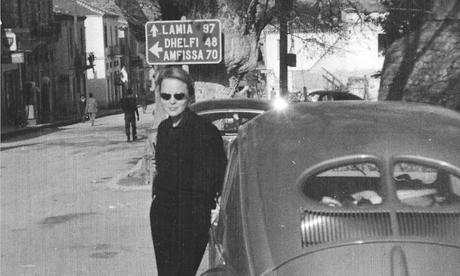 Marianne on her way from Oslo to Athens
There was possibly no place in the world as bourgeois and boring as Norway in the 1950s, the ghost of Ibsen haunting its sluggishly respectable towns and cities, even Olso, where Marianne Ihlsen grew up. Her parents' marriage was not a harmonious one. Her father was a lawyer and authoritarian. Life was difficult at home. Her father wanted her to become a lawyer in his footsteps, or maybe a doctor. Marianne knew that she wanted to escape, to find something more rewarding than her parents' lifestyle had to offer, possibly somewhere that offered broader horizons than Norway's stifling conservatism and gloom.
Enter Axel Jensen, writer, bohemian, slightly unhinged, certainly one of a kind at that time. She fell in love with him and together they decided to flee Norway in late 1957 in search of a different way of living. Against her parents wishes and certainly behind their backs she pooled her savings with those of Axel, and boldly cut her ties with everything she had known. Taking only what they could carry with them into their new life, they crossed by ferry to Hamburg, bought an old VW car in Germany and set off to drive down through Europe with Greece as their destination, for Axel had friends who had made it to Athens and who wrote enthusiastically of the sun and sense of freedom to be found in the south, 2,000 miles from home.
It was a brave decision for a twenty-two year old Norwegian girl to make and one from which there was no turning back. Within weeks they were living in a little house on the island of Hydra, a short ferry hop out of Athens. It was there that she spent the next ten years (until the military coup of 1967), the place where she raised her son, where she was abandoned by Axel and where she lived with Leonard Cohen, who arrived on the island in 1960.
She said that what she found on Hydra was the chance to be herself, to style her life without the strictures of the old country. She didn't know it, but she was in the vanguard of a change about to sweep the western world.  
Bird number two was never explicitly named, but found fame nonetheless through another popular song, John Lennon's exquisite  "Norwegian Wood" off the Beatles' sixth LP 'Rubber Soul'.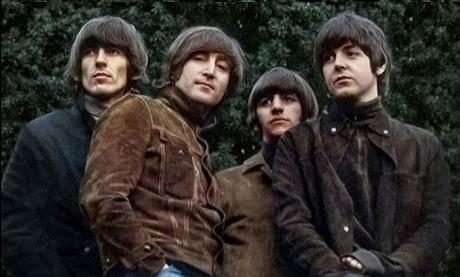 the Beatles from the photoshoot for their Rubber Soul LP cover
"Norwegian Wood" was sub-titled "This Bird Has Flown", an unusual enough departure in itself for a Beatles' song. It recounts in enigmatic tones a liaison of sorts that Lennon had with a young woman, thought by many to be the London Evening Standard journalist Maureen Cleave; enigmatic because the Beatle was married to Cynthia and they had a young son. Norwegian wood is a reference to pine panelling, becoming very popular with swinging London's trendsetting flat-dwellers, as the vogue for all things Scandinavian took hold in the mid-'60s.
Maureen Cleave was certainly a personal friend of Lennon and even had an influence on his development as a song-writer. In his own words: "She once asked me 'Why don't you ever write songs with more than one syllable?' So in "Help!" there are two- or three-syllable words and I very proudly showed them to her and she still didn't like them." From 1964 onwards he came to regard her as the epitome of the more articulate, cultured audience he would like the Beatles to reach out to. She has always stated (perhaps truthfully but disingenuously) that in all her encounters with Lennon he never made a pass at her; and Lennon claimed diplomatically that he could not recall whom the song was about. Make your own minds up. You know the tune, so sing out loud (air sitar optional)...
Norwegian Wood (This Bird Has Flown)
I once had a girl,Or should I say she once had me?She showed me her room,Isn't it good, Norwegian wood? 
She asked me to stayAnd she told me to sit anywhere,So I looked aroundAnd I noticed there wasn't a chair.
I sat on a rug,Biding my time, drinking her wine.We talked until twoAnd then she said "it's time for bed."
She told ne she workedIn the morning and started to laugh.I told her I didn'tAnd crawled off to sleep in the bath.
And when I awoke,I was alone, this bird had flown.So I lit a fire,Isn't it good, Norwegian wood?                             
John Lennon (with Paul McCartney), 1965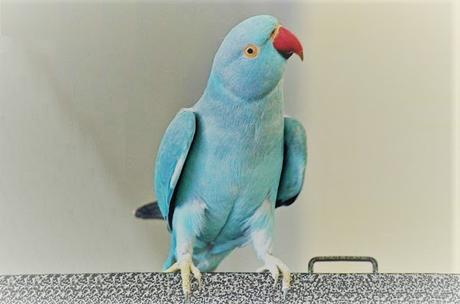 Bird number three, if you hadn't already anticipated it, is the Norwegian Blue, subject of Monty Python's timeless comedy classic. To enjoy it one more time, click here >>> 
That Parrot Sketch
Finally, a new short poem tenuously on theme, concerning all those poor souls (far too many of them across the famine-stricken swathes of the world), who haven't eaten for a long time and who don't know where their next meal is coming from.
Cutting Up FoodWhat a simple, graceful taskthat was, almost unthinking,when we still had livelihoodsand knives and forksand food.Now it's almost unthinkable,muscle-memory in empty handsshrinking daily like our stomachs,thinning like parchment,turning to sand.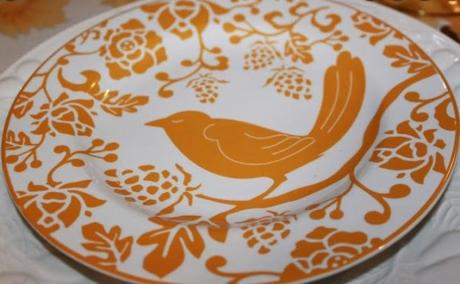 Have a good week and t
hanks for reading my flights, S ;-)

Email This
BlogThis!
Share to Twitter
Share to Facebook