All Beyoncé all day every day!!!!!!!!! Can you believe that as of January 7th, Blue Ivy Carter is one year old? After Mrs. Carter gave birth to her first born, I was sure she was going to be off the map for a while. I figured she'd be busy as hell; juggling being a mom and the queen of the world. Did I expect her to
disappear
completely? (See what I did there?) Of course not. But I was not expecting what she hit us with: a brand new full length album at the end of 2013. Her fifth studio album is a "visual album" complete with 14 track and 14 videos to accompany them. How was it was kept a secret until its release? How much of a genius is Queen Bey for hitting us all with this in the manner that she did? Shame on me for even thinking she might be sleeping on us. The woman doesn't stop for one second - constantly creating, and doing, and being, and inspiring. Every day I remind myself: You have the same amount of hours in a day as Beyoncé.
I remember December 13 well, it started like any other day, until I checked my phone and saw I had a message from my roomate. If there were a bigger Beyoncé fan than I, it would have to be Jess. Like most girls our age, she grew up on Destiny's Child. As a singer, she admires Bey's incredible natural talent and we BOTH embody that "independent-woman-diva-FLAWLESS-bad-bitch" attitude. It was a long summer of blasting Miley's
Bangerz
non-stop, but it's a Beyoncé winter. Since the album came out, we have listened to it almost exclusively. We can't stop. Jess messaged me early on in the day and said that Beyoncé had released a new album, and I almost didn't believe her. It took some time to sink in, and of course Jess bought it on iTunes right away. It was all I could talk about for the first week or two and the more we played the album, the more I became familiar with it, and the more I fell in love. On Facebook, it was all my friends were talking about. I listened to it while I cooked, while I cleaned, while getting ready to go out, while out walking, before bed. Nothing else. And I didn't feel bad because I knew I wasn't the only one. Jess never once has said "not Beyoncé again, put something else on!" and for that I am so grateful. Girls love Beyoncé. Even guys love Beyoncé! My proudest moment of the month of December was probably the night my boyfriend came home from work and told me that he had Beyoncé stuck in his head all night. I asked what song and he said "I don't know, the one with the really good beat". Well they all have really good beats, could you be more specific? "The one about sneezing on the beat" It was Partition. Of course it was Partition.
Let's be real, everyone loves Beyoncé! ALMOST everyone. I did see a girl I know post a status the other day that said "I hate Beyoncé." but I unfriended her right away. The status only got 12 likes and two people agreeing, seven people against it. Really? You HATE Beyoncé? I'm so sure that this world famous celebrity that you've never met has done so much to you, personally, that you feel actual hatred towards her. Do you hate her music? If the answer if yes, you're probably lying, because it's no fluke that she's the most successful female pop star on the planet. It's wasn't luck or chance that got her 17 Grammy Awards, 11 MTV Video Music Awards, three American Music Awards, a Billboard Millennium Award, and a star on the Hollywood Walk of Fame with Destiny's Child. This last album was produced by Justin Timberlake, Timbaland, and Pharrell Williams. But right, what do they know about music? Probably nothing. Even if you don't like her music, who cares. Why do you actually think anyone gives a shit about a particular artist that you DON'T like? Yeah, why don't you keep spewing out things you don't like, everyone is just dying to hear about it, because you're so cool. Somebody called this girl out for being jealous, but how I see it, is snobbery or superiority. Like, "Everyone on the planet likes Beyoncé so I'm just going to say I really hate her to be different" Wow, boring. I don't care if you genuinely don't like her or her music but I don't see any reason to go out of your way to say so. If you do go out of your way to say so, I'm going to go out of my way to question it because when it comes to somebody who is so damn perfect, I'm gonna be skeptical if you say you hate them. What is there to hate? I'd really like to know.
Anyways, back to the woman of the hour, back to the S/T album. Very simple album art: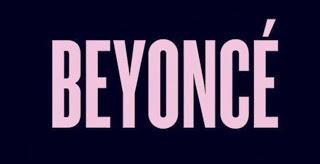 And an impressive track list featuring an onslaught of talented partners for collaborations. Of course there's a song featuring Mr. Carter, there's a song featuring Drake, there's even a song featuring baby Blue Ivy. Just like on Jay's last album, there's a song featuring Frank Ocean. And did you notice that there is a song called Heaven, just like on Jay-Z's album
Magna Carta... Holy Grail
? Both albums also have a song called Blue!
The track list is:
Pretty HurtsHauntedDrunk in LoveBlowNo AngelPartitionJealousRocketMineXO***FlawlessSuperpowerHeavenBlue
My favorite songs are.. All of them! But in order from favorite to less favourite:
PartitionXODrunk in Love
***
FlawlessJealousRocketBlowNo AngelBlueHauntedHeavenMineSuperpowerPretty Hurts
According to Wikipedia, "Drunk in Love" is about how much Beyoncé likes having sex with Jay-Z. 'Nuff said. It's my new drinking song, it is everything that is Beyoncé because it makes me feel powerful and sexy and badass and it's super fun to sing at the top of your lungs. Now, I know Bey has been getting some flack lately due to this song, and specifically Jay's verse, where he raps about Tina Turner and Ike Turner and references the abuse Tina suffered as portrayed in the movie "
What's Love Got To Do With It?
" The lyrics are: "
Catch a charge I might, beat the box up like Mike, in '97 I bite, I'm Ike, Turner, turn up, baby no I don't play, now eat the cake, Anna Mae, said, "Eat the cake, Anna Mae!
" Anna Mae is Tina Turner's given name. Basically, Ike was extremely abusive to Tina in their years together and in the movie his violence toward her is displayed as well as
a particular scene where he forces her to eat cake
. I'm not going to go into too much detail because
A)
I had written the majority of this blog post before the Grammys and before I had a chance to read this article; and
B)
This is a post about Beyoncé and fashion mostly; the lyrics ARE Jay's and he should be the one held accountable. It is unfortunate, but it shouldn't take away from all of the good things Beyoncé has done, and all the positivity that will undoubtedly come from the release of this album. Some people question whether or not Beyoncé's "feminism" is a marketing ploy, but I don't agree with that. A lovely friend of mine, Nora, summed it up perfectly:  "
I'm basking in the glory of her inter-sectional politics, whether or not it's a marketing ploy because it speaks to the masses and her target audience: young girls who are more likely to absorb the message of feminism than a reference to a Tina Turner biopic.
" Very fair, before this album I hadn't seen the biopic and the first few times I heard this song I honestly thought he was saying "Now eat the cake, anime!"
"XO" is the catchiest song on the album. It's most obviously the lead single and it's an instant classic. Something about it reminds me of the song "Hello" from
I Am... Sasha Fierce
. It's obviously about love, and it's one I like to sing to my boyfriend all the time. The lyrics are extremely simple but something about them, about the message of it all, is so romantic. "
In the darkest night hour, I'll search through the crowd, your face is all that I see, I'll give you everything, baby love me lights out, you can turn my lights out.
" I'm picturing searching for your love through a crowded bar and just finding them and going home with them and how wonderful the simplicity of that can be. When you're really in love. It's just so good!!!!! The obvious choice as the main single for the album. Here are some shots from the filming of the video, taken from Bey's Tumblr: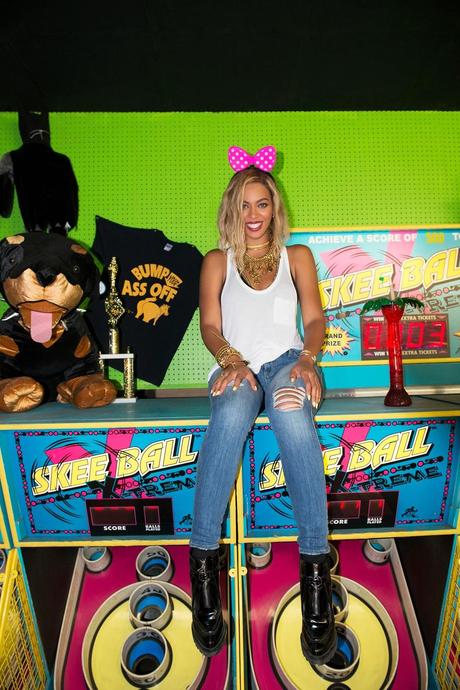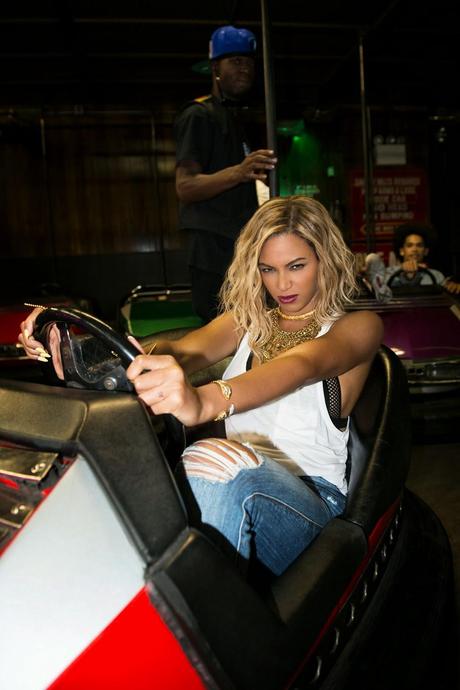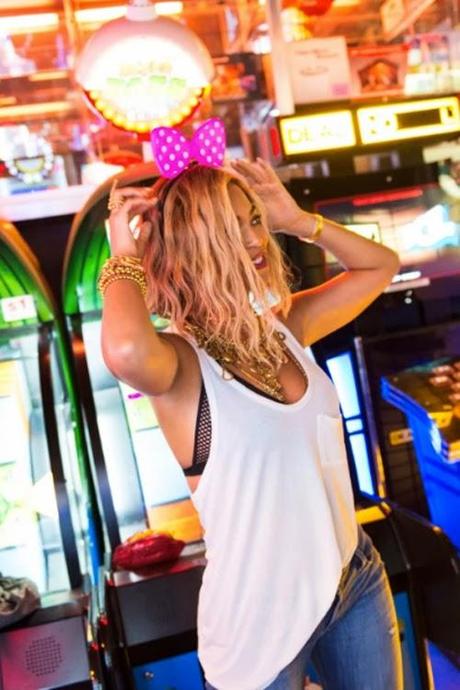 According to Wikipedia, "Partition" is about having sex in a limousine (well duh). It starts out with a clip from what I presume is a live recording of Bey saying "Lemme hear you say '
Heyyyyyy Mrs. Carter
'" and the crowd responds; and again "Lemme hear you say '
Heyyyyyy Mrs. Carter
'" the crowd goes crazy, and Mrs. Carter says: "Gimme some!" and then the beat begins. There's definitely a French theme to the album because Partition includes a sample at the end which says "
Est-ce que tu aimes le sexe? Le sexe. Je veux dire, l'activité physique. Le coït. Tu aimes ça? Tu ne t'intéresses pas au sexe? Les hommes pensent que les féministes détestent le sexe, mais c'est une activité très stimulante et naturelle que les femmes adorent.
" it directly translates to "
Do you like sex? Sex. I mean, the physical activity. Fucking. Do you like it? You're not interested in sex? Men think that feminists hate sex, but it's a very stimulating and natural activity that women love.
" Although I have yet to find legitimate proof that the origin of the sample is what I think it is,
I am quite certain it is a quote from the Coen brothers movie The Big Lebowski
.
The clip from the movie, in French, is almost word for word
. You don't need to know how often me and my roommate quote this song. And if you didn't know before, (because I didn't at first) the
partition
is that part of a limousine that separates the driver and the passengers and you can keep it closed (up) or roll it down.
Wikipedia also says that "Blow" is about how Knowles likes being given cunnilingus. I figured that was pretty obvious; "
I can't wait til I get home so you can tear that cherry out.
" At the end of the song there's more French "
Je ne sais quoi
" which means "I don't know" and some Haitain Creole slang "
Chéri, Mvlew Aswe a, se net al kole
" which I believe means "Darling I want you, tonight is on." Mmm, skittles."***Flawless" might be the most important song on the album. A big theme of the album is feminism, and Beyonce continues to show how important feminism is to her and her music. Even before she called herself a feminist, even back in the Destiny's Child days, she has always been my feminist icon. She is someone that every girl can look up to. She's a motivator, an inspiration, a role model, a diva. She's like Diana Ross, but nicer. She oozes confidence and promotes individuality, ambition, desire and strength. I want to be successful like her. I literally believe in myself more because I know Beyonce believes in me; and in all women. Flawless is my new anthem. It's the most quotable song on the album, if not solely for: "
I woke up like dis, I woke up like dis.
" The song samples Chimamanda Ngozi Adichie, a Nigerian writer who did a TED Talk called "Why We Should All be Feminists". The sample is: "
We teach girls to shrink themselves, to make themselves smaller. We say to girls: 'You can have ambition, but not too much. You should aim to be successful, but not too successful, otherwise you will threaten the man.' Because I am female, I am expected to aspire to marriage. I am expected to make my life choices, always keeping in mind that marriage is the most important. Now marriage can be a source of joy and love and mutual support. But why do we teach girls to aspire to marriage, and we don't teach boys the same? We raise girls to each other as competitors, not for jobs or for accomplishments, but for the attention of men. We teach girls that they cannot be sexual beings in the way that boys are. Feminist: the person who believes in the social, political, and economic equality of the sexes.
" If you haven't watched the video for the TED talk yet, I highly suggest you do. And if you haven't already watched the videos for all of the songs on the new album, I highly suggest you do that as well:
And now, here are all of my favorite items from Beyoncé's online shop including some new items, in honor of the new album!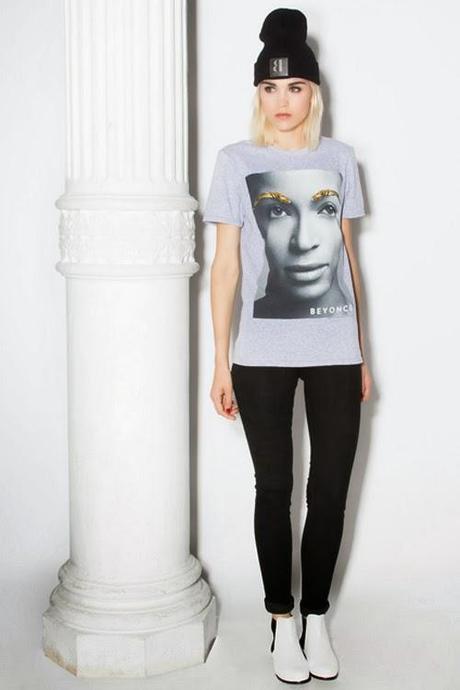 Close-up Tee on Heather Grey - $40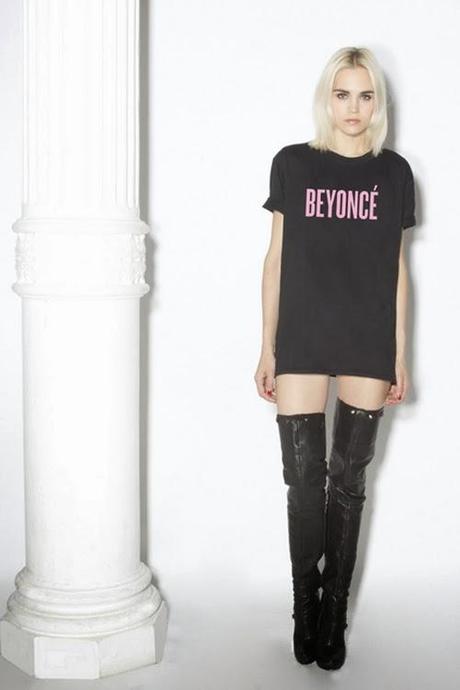 Pink Name Tee - $40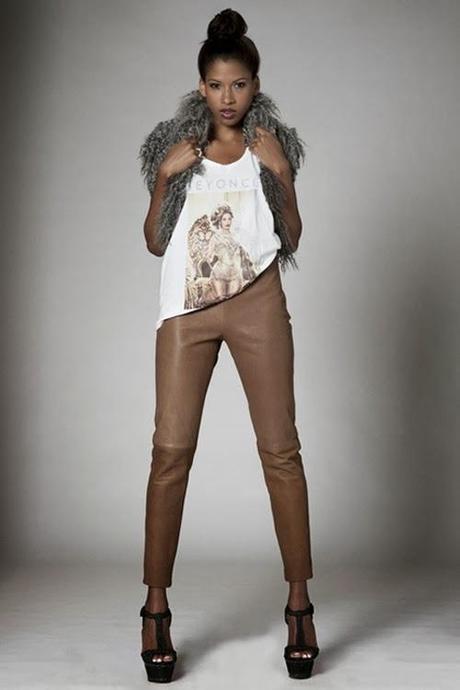 Queen Tank Top - $45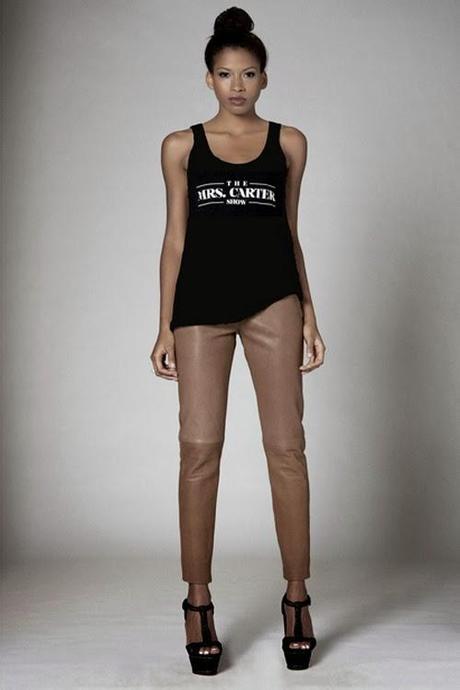 Mrs. Carter Show Tank Top - $45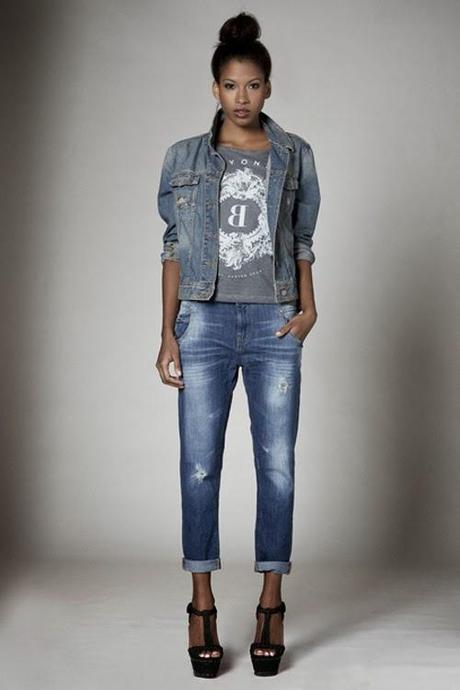 Crest Versailles Tee - $40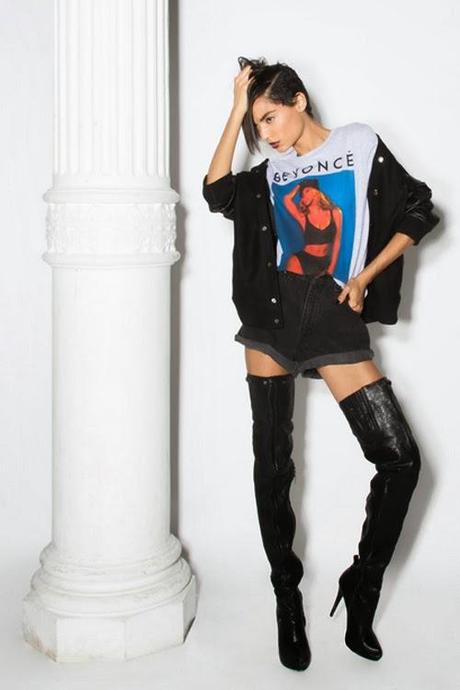 Calendar Colour Tee w/ Tour Dates - $40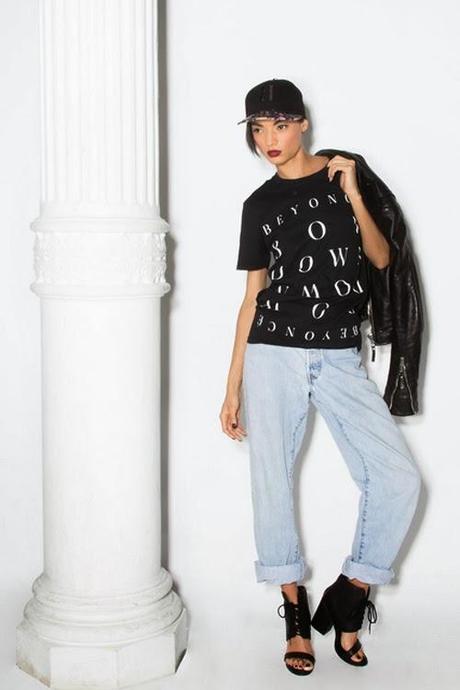 Bow Down Tee - $40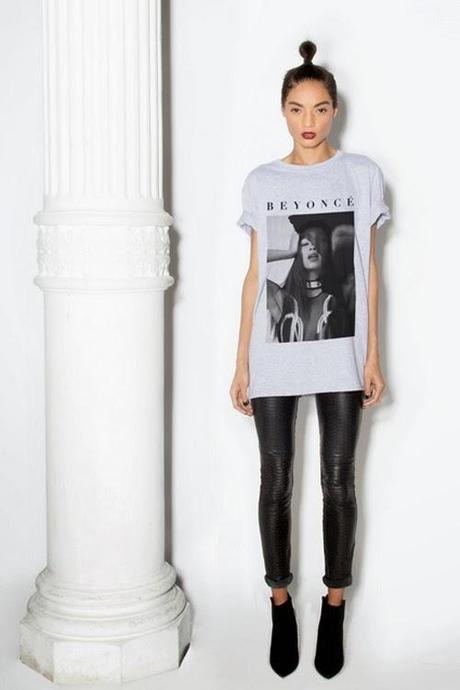 Halftone Tear on Heather Grey - $40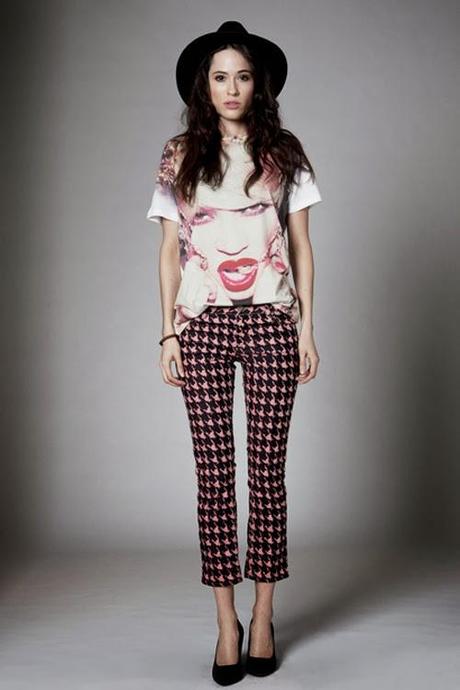 Hypnotic Sublimation Tee - $55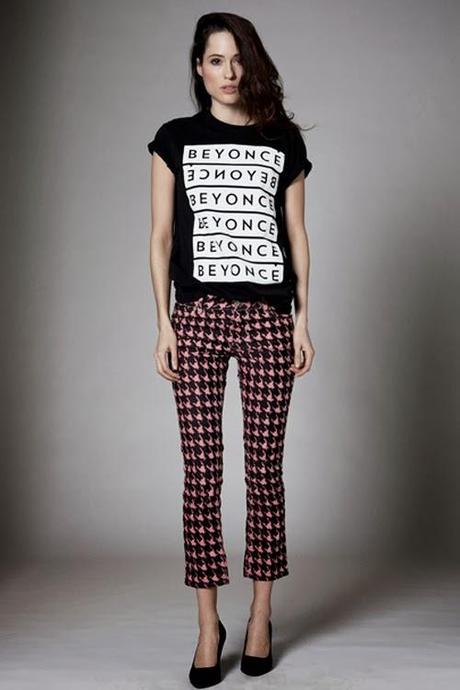 Repeat Logo Black Tee - $40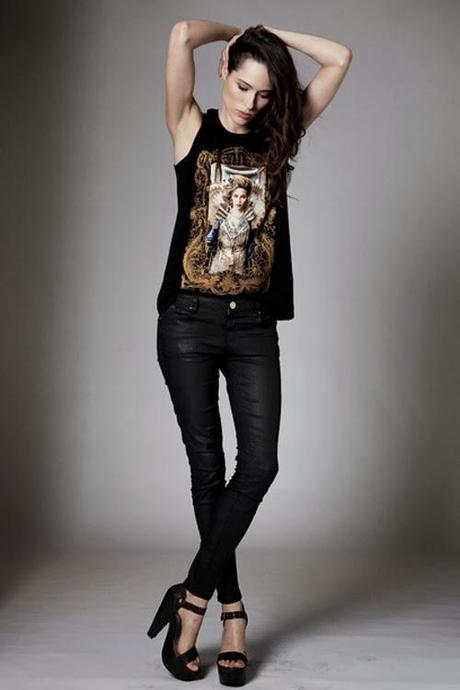 Versailles Ladies Sleeveless Top - $45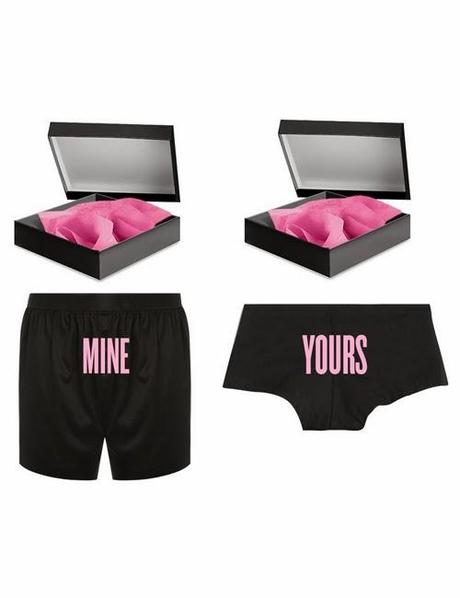 A perfect gift for Valentine's day! Mine and Yours boxset available here for $40