This is the weekend edition of TheMarioBlog and it will be updated as needed. The next blog is scheduled for March 25

TAKEAWAY: Time to start experimenting with those ads.The rate of experimentation with ads is at its lowest in the United States, but thriving in Latin America, Europe and Asia.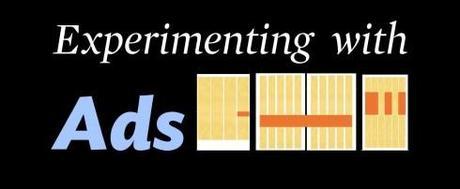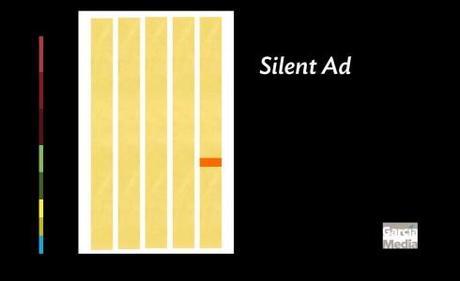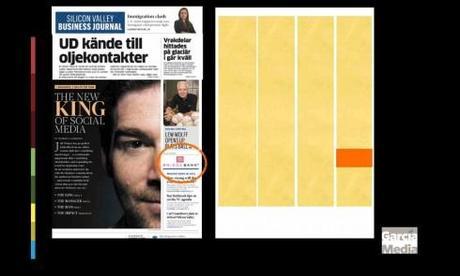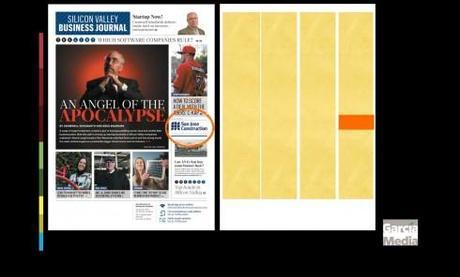 Silent ads are small but command attention by their placement in the midst of content and/or navigators.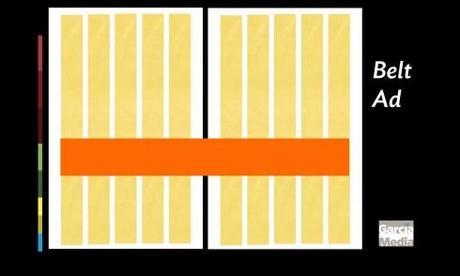 Belt ads normal move across a two page spread to be effective, although they can also appear as part of a single page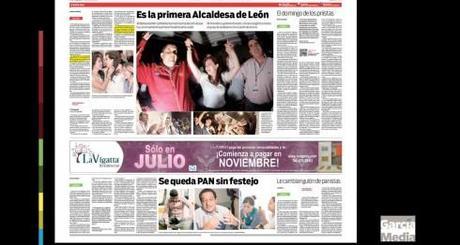 Belt ad positioning as seen in Mexico's a.m., a daily published in Leon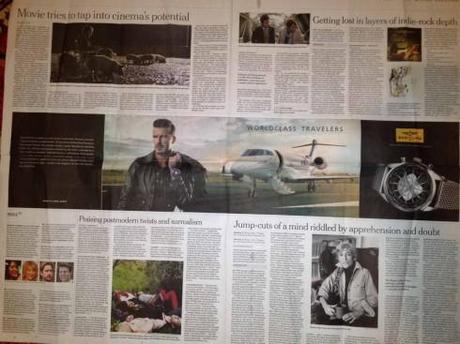 Belt ad positioning as seen in the International Herald Tribune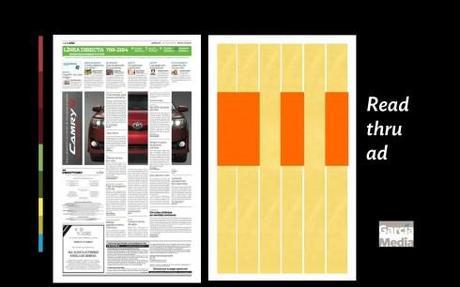 Experimental ad positions for Mexicos's a.m. sometimes include the read thru ads, as seen here
I have always thought that experimental advertising positioning in print would take off quicker than it has, especially in the United States. This is simply not the case, which is why I am happy to see that in Europe at least, there is an effort made to incorporate more creative positions for ads.
At a time when publishers struggle to come up with new ideas to generate more revenue, experimental ads could be the answer. So, why are they not appearing in more places? The fear factor, for one.  Especially with silent ads, that normally appear on page one, and not at the bottom, but in the midst of content and navigators, this is tough for many editors to accept. It's only a matter of time, I think, but we will see these ads finding their way into the pages of newspapers everywhere.
In the Thursday edition of the International Herald Tribune (Europe), there is a belt ad across the page. It does not interfere at all with reading and it probably pays a fee large enough to support the entire double page environment in which it appears.
More newspapers need to go for experimental placement of ads: advertisers like the opportunity to appear somewhere other than the traditional banner ads at the bottom of a page.
Our clients in Leon, Mexico, at a.m., have also utilized a variety of "off the beaten path" ad positioning, with much success.
And for the Silicon Valley Business Journal, silent ads on page one have sold well and for extended periods of time, perhaps one of the first US newspapers to do so effectively.
I believe that 2013 is the year for publishers to experiment with advertising, especially in print. 
The rules of the game have changed, readers are more likely to respond positively to ads that blend with editorial content somehow, and the economics of our business also point in the direction of offering advertising in better positions, with a more engaging style and more adaptable to the four platforms of the media quartet.
Of special interest this weekend:
La Presse to launch free digital edition
http://www.theglobeandmail.com/globe-investor/la-presse-to-launch-free-digital-edition/article10039075/
Highlight:
The Montreal-based newspaper has spent $40-million over the last three years – and directed the efforts of more than 100 employees – in creating a daily digital edition for tablet computers that could one day replace the print edition. It said Wednesday that subscriptions to the daily electronic edition will be free when it launches in mid-April.
Do universities hear the critics of journalism education?
http://www.knightfoundation.org/blogs/knightblog/2013/3/17/do-universities-hear-critics-journalism-education/
First paragraph:
Remember the scene from the movie Annie Hall, when everyone is in the theater line? An academic blowhard misquotes media scholar Marshall McLuhan. Woody Allen protests. Retorts the prof: "I happen to teach a class at Columbia… my insights into Mr. McLuhan have a great deal of validity… ." Says Allen: "Well, that's funny because I happen to have Mr. McLuhan right here." And into the frame walks Marshall McLuhan himself. He looks the prof right in the eyes and says: "You know nothing of my work … how you got to teach a course in anything is totally amazing!" Muses Allen: "Boy, if life were only like this."