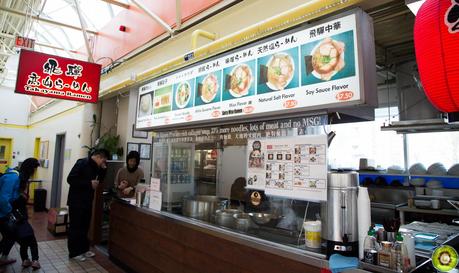 Takayama Ramen is a small ramen shop hidden on a second floor food court. While I've never experienced a long line up here like at Santouka and Kintaro, Takayama dishes out some respectable ramen. They use absolutely no MSG and make their ramen in-house.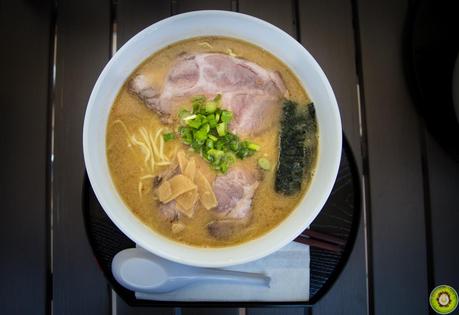 hippoCHAN ordered the Miso Ramen ($8), topped with bamboo shoots, scallions and nori. Their tender cha-shu is made with barley-fed pork loin.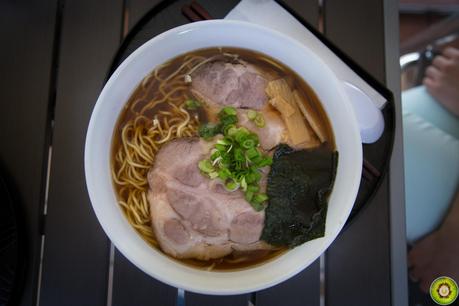 I tried one of their chicken-based ramen, Hida Chuka ($7). It tasted significantly lighter compared to the usual pork-based ones, yet it was still quite flavourful.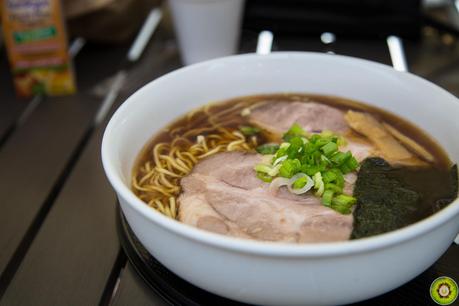 My bowl had the same toppings as hippoCHAN's and the noodles were spot-on al dente.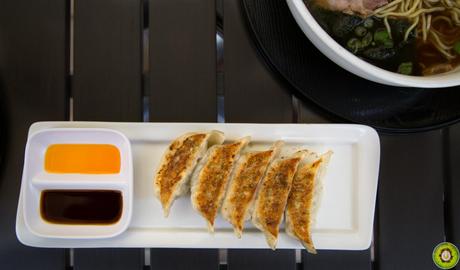 I was surprised to learn that Takayama made their Gyoza ($4) with premium kurobuta pork. They were juicy and flavourful without being overly salty. Although, they did take a while to arrive at our table with respect to our ramen. Oh well!
No doubt, Takayama is a hidden gem. For a chill eating atmosphere, Takayama has an entire food court's worth of seating. No need to cram into a tiny ramen box.
Final Bytes
Ask for extra noodles at no charge!
Not as much toppings as Kintaro
Super affordable
Foodobyte's Rating

---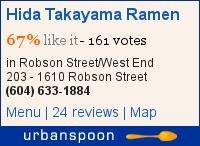 Google+

Curtis Ng