Hellooo shimmers,
I recently read this tag on Hayley from Tea Party Beauty (she created the tag). Anas I am partial to a TAG or 100 I thought I would give it a go.
The Rules
"You must include both Tea Party Beauty & the person who tagged you (me!) in your post (and the rules too). 
Once you've answered all your questions you need to tag 5 people.
Also if you tweet me the link to your post (@teapartybeauty) I will RT. 
If you are tagged & don't do the post you will have bad luck for 68.5 years. FACT. "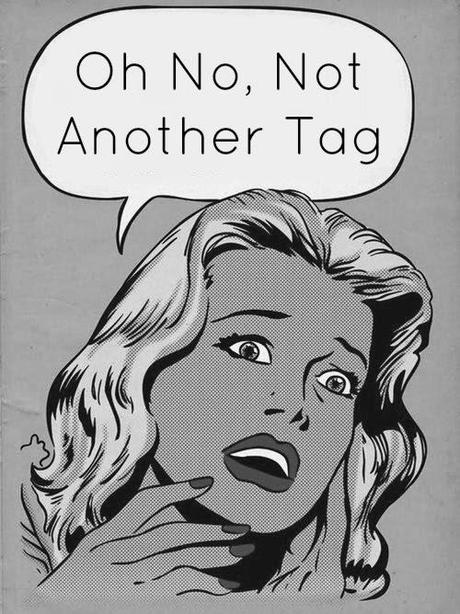 You've made it BIG & bagged some VIP Fashion Week tickets. You lucky devil you. But in your rush to get there & get yourself noticed you forgot your VIP Passes. The guy on the door says he will cut you a deal, you can go in only if you sacrifice either your Front Row seat, backstage privileges or goody bag. What's it gonna be? 
This is a tricky one... I think it would be a cool experience to be in the front row, and to be backstage, but then I don't want to give up the goodie bag either! I think I would have to give up the goodie bag though, maybe  I could go another year and just get the goodie bag!!
You're making a new Subscription box, what 4 items & which dreaded perfume sample would you include in it? 1. A mascara or fake lashes of some sort; I love when I get them in sub boxes. 2. Then I would include a lip product; I am loving Rimmel London Lips products at the moment so maybe something from their range. 3. Then a summer nail polish; I am loving Barry M gelly nails, especially in the color papaya (pastel orange). 4. Then lastly I would choose a eyeshadow palette of nude/brown/ rose gold colours and that may suit a lot of people. For the perfume sample; I am loving Vera Wang perfumes at the moment so it would have to be one of her perfumes.What's your biggest blogging bug bear? The one thing guaranteed to make your blood boil & have you screaming/eye rolling at your laptop?People just blogging for the followers, I love hitting milestones and I get really excited when I am coming close to one; but I blog because I love it and I love what I write and I just hope that others too love what I love. Also the whole "Follow for follow"- I would rather no followers than people just following cause I followed them.No more joining in Twitter chats only slightly relevant to your blog. You can only join in one blogger chat a week for the rest of your blogging days, which one's it gonna be & why? That is difficult the main two that I get involved in are #bblogger and #lbloggers and both are so relevant to my blog so I dont think I could choose, I could alternate weeks, so Im still only joining in one a week!!'Fess up, do you actually own any MAC? If so what don't you like about the product? Yeah I own a few things; a lipstick, a lipgloss, and a few eyeshadows and pigments; a few of which were gifts a few I chose. I love them all. For a lot of their products their are fantastic dupes. I don't like the hype over themThe blogging Gods ban arm swatching, which body part will you swatch on now?Does hand count as arm?! if it does then probably my foot!You can no longer have Yankee Candles & Perfume Bottles in the background of your shots, what other inanimate object will you choose?I never used them anyway so I'll just carry on as usual as to what ever is around at the time.Your blogs Instagram is it for cats or meal shots?
Neither; I dont have/ particularly like cats and I sometimes instagram food but not often. From looking at my instagram I mainly post, unintentionally, selfies *cringes* There is a mixturof other random bits and pieces but I  am embarrased to say I am parital to a selfie!
(not everyday, but at least once or twice a week!!)
I hope you liked the tag, if you do this tag or have done a different tag that you think i would enjoy leave your link in the comments and I will check it out.I Tag:- 
Alexa from One Beauty Blog
Lucie from FatBeautyx
Jessica from PeachyNotes
Lisa from LovefromLisa
Alexandra Grace from Cats and Vodka
And everyone else who reads this <3
Laura x