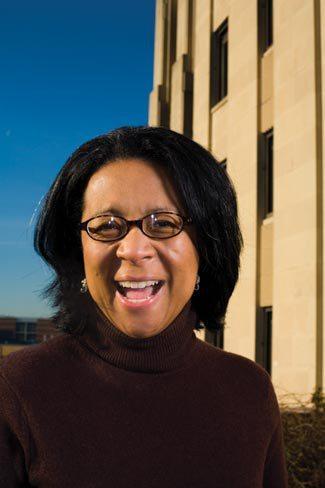 Tacoma Mayor Marilyn Strickland
The News Tribune: The debate about raising Tacoma's minimum wage may get more complex next week. The Tacoma City Council is scheduled Tuesday to discuss a proposal to place a minimum wage measure on the November ballot to compete with the citizen initiative that qualified last month through signature-gathering.
The initiative, backed by a loosely organized group called 15 Now Tacoma, would raise the minimum wage in the city from the state's current $9.47 per hour to $15 almost immediately. The alternative proposal by Mayor Marilyn Strickland would gradually raise the hourly wage to $12 by January 2018.
But the mayor's proposal, if approved by the council, wouldn't just appear alongside the citizen initiative. A state law requires the issues to appear together as part of a two-part question, city officials say. The ballot would first describe Proposition 1, which raises the minimum wage to $15 per hour immediately. Next would be the City Council's alternative $12 measure, called 1B.
Voters would then answer yes or no to this question: "Should either of these measures be enacted into law?" They would then be asked: "Regardless of whether you voted yes or no above, if one these measures in enacted, which one should it be? Measure No. 1 or Measure No. 1B?"
If a majority of voters pick "yes" on the first half of the question, then the item that receives the majority of votes on the second half of the question wins. Strickland said if she had her preference, each issue would stand alone on the ballot, one after the other. However, state law ties her hands, she said.
Tacoma Chief Deputy City Attorney Bill Fosbre said both issues cover a single subject — raising Tacoma's minimum wage — and therefore must appear together according to the state constitution.
The last time Tacoma voters decided a two-part ballot issue was in 1988. That year, the Legislature suggested an alternative to a citizen initiative that called for a seven-tenths of 1 percent tax on hazardous waste substances. Voters picked the citizen proposal.
Sarah Cherin said the potential format of the ballot issue is a surprise but that she is more concerned about the message Strickland is sending to volunteers, like her, who served on the Minimum Wage Task Force. Nine of 15 members told the council it should raise the wage to $15 by 2024 for small businesses, and four years earlier for companies with 150 or more workers.
"We looked at a lot of information, and a majority of the people came up with a very thoughtful proposal," Cherin said. "I don't know why we're talking about $12 when a majority of the task force said $15."
Strickland said her plan does take elements of both task force recommendations. A minority proposal was authored by six business owners who preferred a plan to raise the wage to $12 by 2019.
Strickland drafted her version based on a City Council discussion of task force recommendations last week. Hers would raise the wage incrementally, first to $10.35 in 2016, then to $11.15 in 2017 and $12 by 2018. "I don't think I heard a lot of support from people saying they wanted to get to $15," Strickland said Friday. "Some don't like the idea of raising the minimum wage at all."
The task force, like other advisory bodies, is offering a recommendation, Strickland said, and the council can decide what to do with that advice.
Last week she asked the council to be realistic. "Don't make it about what you yourself hope and dream of," she said. "We want to put something on the ballot that we hope the voters in Tacoma will approve of."
Cherin, though, doubts Strickland's proposal will meet that goal. "If they really want to beat 15 Now, putting $12 on the ballot isn't going to do it," Cherin said.
Tacoma-Pierce County Chamber CEO Tom Pierson said he thinks the mayor's plan is too aggressive. Tacoma businesses would pay $12 per hour in 2018. That year, Seattle businesses with fewer than 500 employees will be required to pay $11.50 per hour under a phased-in plan that gets those businesses to $15 by 2021. "Alternately, when you step back and look at this, even though the $12 (per hour proposal) is faster than we want, it's still better than 15 Now," Pierson said.
Council members themselves don't agree about the best approach. Councilman Ryan Mello, who supports a phased-in hike to the minimum wage, said he believes the task force's majority proposal would beat 15 Now in November. "To afford a one-bedroom apartment in Tacoma you need to make $16.13 per hour," in addition to working full-time, Mello said.
Councilman David Boe said the council should not place an issue on the ballot just to compete with 15 Now's proposal because the policy is "less wrong." "I have huge concerns about (raising the minimum wage) at the city level," Boe said. "It should be done at the state level. … There's a whole ripple effect that we don't have a good grasp on at all."
One member of 15 Now Tacoma said putting the mayor's alternative proposal on the ballot would be a "slap in the face" to those who work for the lowest wages and have asked for relief from the council for months. "They're not even going to pass it as an ordinance. They aren't even going to use their own power," said Mike Ladd with 15 Now Tacoma. "They are going to try to confuse people and split the vote."
The deadline for the City Council to send items to the county auditor for the November ballot is 4:30 p.m. Aug. 4.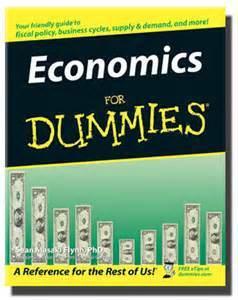 Guess the good folks in Tacoma haven't seen what happened to Chipolte in San Francisco: "The city by the bay, however, saw across-the-board price increases averaging 10.5 percent, and William Blair theorizes "the outsized San Francisco price hike was likely because of the increased minimum wages."
See also:
Unintended consequences of new Seattle minimum wage? Workers requested reduced hours to stay in subsidized housing

Shocker! More Seattle restaurants close doors as $15 minimum wage approaches

Seattle City Council approves historic $15 minimum wage
Seattle Council member Sawant takes up battle for $15 minimum wage
Seattle mayor Ed Murray orders a plan to pay all city workers a $15 minimum wage
Campaign seeks to push Seattle minimum wage to $15
Group now proposing $18 minimum wage in Seattle
L.A. County minimum wage hike would have little effect on poverty, study says
DCG