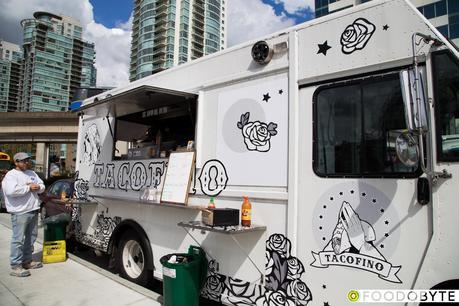 On my birthday, hippoCHAN and I headed down to Science World to see the Lego exhibit! We were walking along the sidewalk toward the entrance… lo and behold, the Tacofino White Lightning food truck was stationed right outside Science World! I was so excited because my cousins were raving about this taco truck.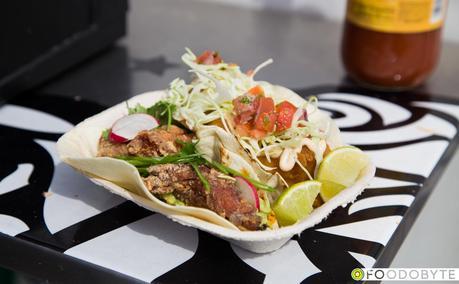 Our first taco was the Chicken Karaage ($6), which had avocado, radish, green onion, cilantro and black chili oil. I don't know how to describe it… it was just so good. The chicken was piping hot because it was freshly fried. Everything tasted super fresh. I would definitely order this one again and again… and again… etc.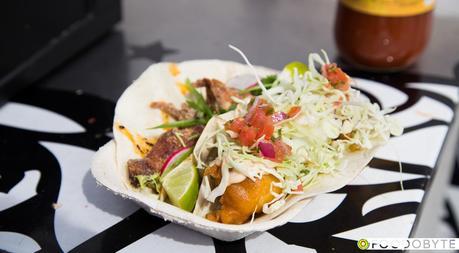 Our second taco was just as amazing as our first – perhaps even more amazing, if that's possible. The Fish Taco ($5). Crispy ling cod with cabbage, salsa fresca and chipotle mayo. It produced/continued the mouth organisms (PG13 spelling) jerked up by the Chicken Karaage! The words freakin' fresh, crazy crispy and damn delicious pretty much summed up the taco.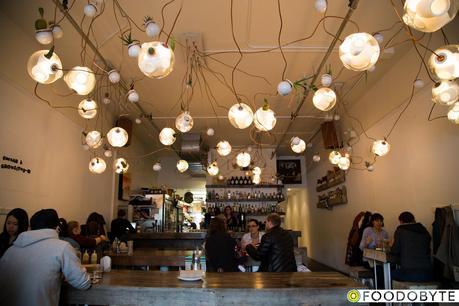 On another day, I headed over to Tacofino's Commissary with my family and hippoCHAN. Unfortunately, they don't serve the chicken karaage at this location. So we opted to try out some different tacos, on side of the fabulous fish tacos.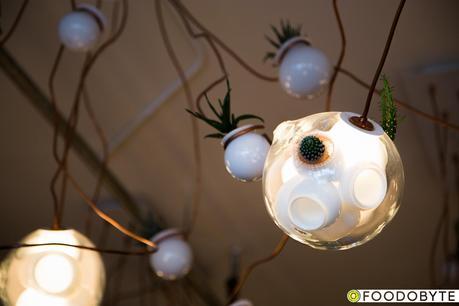 We loved their crazy custom lights with cacti inside them.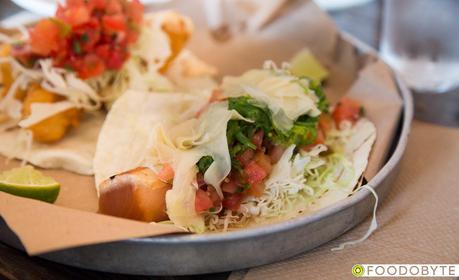 It seemed like we picked the real rockstars on our first visit. The Albacore Tuna ($6 on its own, or 2 tacos for $10) consisted of soy, sesame, wakame, ginger and wasabi mayo. We found that the ginger simply overpowered the flavor of the fish, even though some of the seared smokiness came through. Also, the taco was quite soggy overall.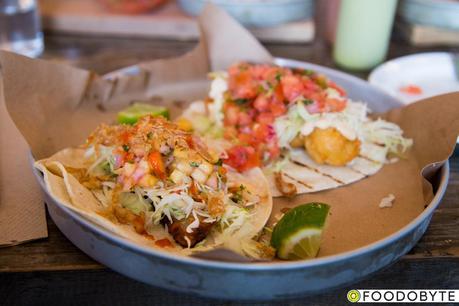 The Pork Jowl ($6/one, $10/two) had cabbage, fried shallot, pineapple and sriracha. This one tasted a lot like sweet and sour pork.
Final Bytes
Top picks are the Fish and Chicken Karaage Tacos
Commissary is open for dinner, while the food truck is not
Follow Tacofino on Twitter for truck locations
Foodobyte's Rating

to eat / to write / to recommend
---