New to little Indiana? Subscribe for free to my RSS feed. Thanks for stopping by!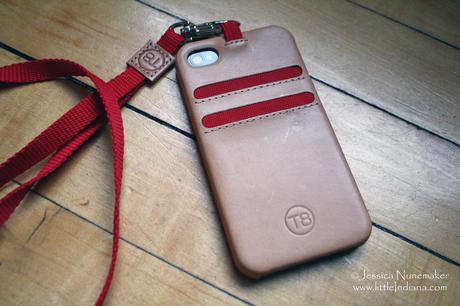 T8 STORM iPhone Cases
Anyone with an iPhone (or who has someone with an iPhone on their list!) needs to take notice of this handy but classy iPhone cover by T8.
It's an iPhone case that just doesn't sit there and look pretty (okay, and protect your phone) but it doubles as a wallet! Brilliant!
Best iPhone Covers
I'm not a fan of packing everything under the sun every time we take off for an Indiana town or two (and no, shoes don't count). I've said before that not only does my camera bag hold my camera and a couple of memory cards but a whole lot of other stuff, too.
I always have a bunch  of little Indiana brochures, an extra battery with charger, my wallet, business cards from places we visit (which really add up!) smartphone (in this case, the phenomenal iPhone 4s courtesy of Verizon Wireless), hand sanitizer, plus toy cars, soldiers, crayons, and whatever else I can shove in there.
For me, having one less thing to have to rearrange and search through is ideal! Enter the T8 iPhone case. It comes in two slim styles to fit the iPhone 4, the iPhone 4S, and the iPhone 5. It fits your cards and cash so you can leave the bulky wallet at home.
Traveling in Style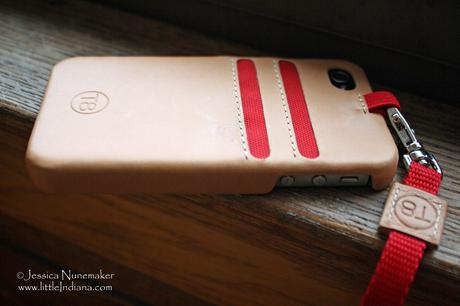 T8 iPhone STORM Case Review
The T8 STORM iPhone case is really a gorgeous change from the typical black, chunky polycarbonate and silicone cases.
The top pocket is deeper than the bottom, for cards, while the bottom slot holds cash. When my phone heads back to Verizon Wireless, hubs can't wait to use it on his work phone.
These snazzy cases come in tan or black Italian leather and red or blue trim at the time of this writing. I choose the tan leather with red trim and am so in love.
iPhone Cases
I also received a matching lanyard. While I didn't think that was something I would ever use, you would not believe how handy it's become!
Kid #2 lives to take pictures with my phone (yes, I am prepping them both to carry on the little Indiana Empire later on!) but it always worries me that he'll drop it! While he's really careful, accidents happen but if he's wearing the lanyard, it won't crash to the floor but hang! Yay!
And as a mom? Well, you understand the constant juggling! If I'm doing fifty things at once while talking on the iPhone, I don't need to stress so much about it slipping out of my hands to its doom. Throwing it in my camera bag and finding it quickly by searching for the brightly-colored lanyard is a great little bonus.
iPhone Case by T8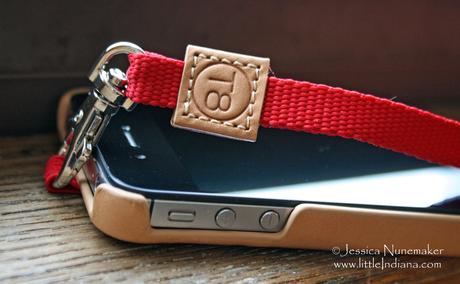 T8 iPhone STORM Case Review
This is one stylin' iPhone case. It's slim, attractive, and will only look better with age.
If you are in the market for a new iPhone case or need a great gift idea–the T8 STORM iPhone covers will certainly not disappoint!
little Indiana was provided a tan leather and red trimmed T8 iPhone cover for review. Opinions remain mine and mine alone (as always). 
Find pictures in Indiana on my Flickr photostream or on the new little Indiana Tumblr blog.
Just don't forget to tell 'em that  little Indiana sent you!
Don't miss a moment. Subscribe to little Indiana and receive instant updates to stay on top of everything "little."
little Indiana: Where to Stay, Play, and Eat in Small Towns in Indiana. Discovering Indiana's best small towns! Now get little Indiana on your Kindle.
Targeted. Relevant. Affordable! little Indiana advertising.