Holiday's with Kameleonz Giveaway
 #lifesabeach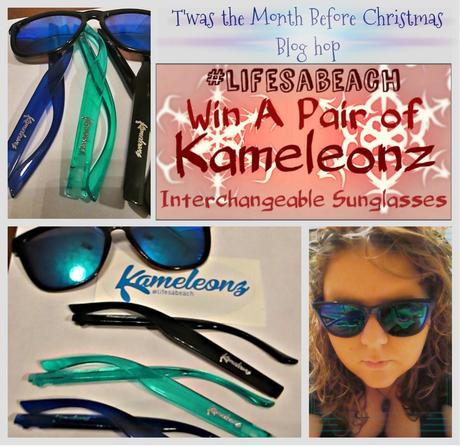 FACEBOOK, PINTEREST, TWITTER, INSTAGRAM, YOUTUBE
Surf
Tubular, Bodacious, Awesome
I teamed up with Kameleonz to offer my readers the chance to experience the fun and trendy interchangeable sunglasses. As pictured above, I picked out the Surf collection, with the gorgeous blues and the never fails me black. All of the collections are awesome, but one of my favorite features from Kameleonz is the Create Your Own. 
They fit so comfortably and I enjoyed being able to swap out the colors throughout the day. I started with the black and moved on to the blues easily. I just carry the cloth case with me, to change up my look whenever I want. Not only are the comfortable, stylist and trendy they also have UV400 protection from the sun.
Feel like a rock star while having two different colors on, I can not wait to get my next pair. I am thinking a set of the  pink would  be nice!!!
A few of my other favorite products from Kameleonz is the Full Sets where you get 15 different colors and the awesome mirrored frame. They have different sets to choose from, check them out here.
 I also love the four beach bags that would be great to have to take to the beach or anywhere life takes you.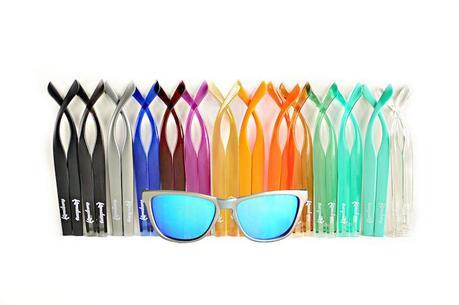 Full Sets (15) $49.99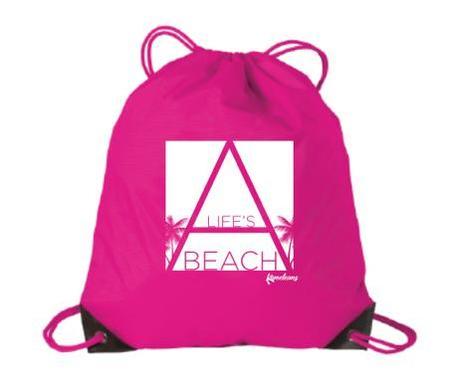 Beach Bag-Pink $14.99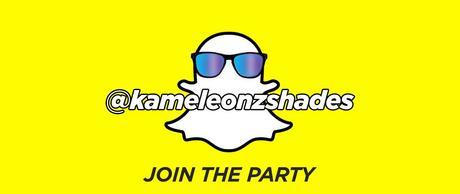 Follow on SnapChat for deals
One of my lucky readers are going to win a triple set of Kameleonz Interchangeable Sunglasses.
Follow them on FACEBOOK, PINTEREST, TWITTER, INSTAGRAM, and YouTube
Stay up to date with the latest News by signing up for the 
KAMELEONZ NEWSLETTER
Kameleonz Interchangeable Sunglasses Triple Set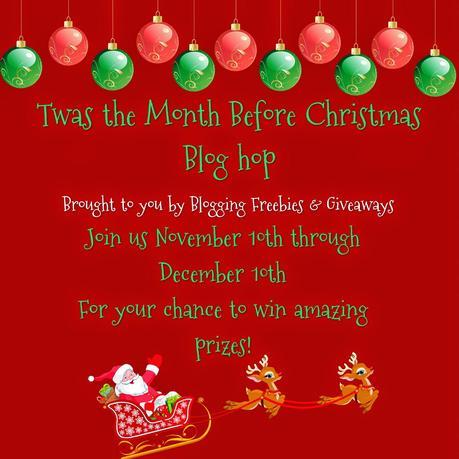 Welcome to the first annual "T'was the Month Before Christmas" Blog hop
Brought to you by Blogging, Freebies & GiveawaysHosted by
Bloggin' With NiNiSophia's CritiquesTammy's Luvs & Reveiws
 We are a community of bloggers that love throwing giveaways and bringing you amazing prizes! Each blogger on the list below has a minimum value of $15 but most giveaways exceed that limit! Be sure to "hop" along to each blog and enter to win some amazing prizes! There is no limit to how many prizes you can win! Please don't forget sharing is caring! Let your friends in on the fun! Thank you for stopping by and Good luck!
LEGAL STUFF: The T'was the Month Before Christmas Giveaway bloggers are not responsible for sponsors/bloggers that do not fulfill their prizes or for any product failure or harm caused thereby. Must be 18 years of age or older to enter.  Void where prohibited by law. Read Instructions carefully because rules vary from contest to contest. Make sure to provide a correct email address so we can reach you if you win. You have 24-48 hours to respond once contacted. In most cases, shipping of prizes is the responsibility of the sponsors who will be sending prizes to you directly. Your prize should arrive within 30 days, let us know if it doesn't and we will TRY TO HELP OUT! The writer of this giveaway may have received a sample for this review and links may be affiliate links. Purchases made after clicking affiliate links help to support this blog and is appreciated. Compensation, if provided, is used for the purpose of promoting this event only. Opinions expressed are the blog's own. This Giveaway is not affiliated with, associated with or promoted by Facebook, Pinterest, Twitter, or any other social media company. Happy Entering!