I think Steve Bannon has already taken over my computer. How else can I explain everything stopping in the middle of a word, fingers flying, building up to some rhetorical flourish and suddenly the screen goes blank. Windows that I'd forgotten I had open reappear only to shut down. A brief message appears telling me that an "update" is being installed. I don't mind do I? After all, it's the middle of the night. Who's watching in the middle of the night? We all know who the real president is, but why he's interested in my muddled musings is anybody's guess.
You see, I live a regimented life. You have to when your bus arrives before 6 a.m. I crawl reluctantly from my bed at 3:30 for one purpose only—to write. The commute and work take about 14 hours of the 24 I'm allotted every day, and I'm told that 8 of the remaining should be for sleeping. That doesn't leave much time. So I skimp on the dozing part and get up to scribble my thoughts when, traditionally, demons are a-prowl. I need my computer to be with me on this. Kind of difficult to post on a blog without it. Not that I enjoy my early morning violence to the soft fabric of dreamland. My fellow early morning commuters know what I mean. Every day there's a car just pulling up to some bus stop as the driver's put on his blinkers, indicating he's pulling out. I know some folks roll out of the bed, into the shower, and onto the bus. Some continue their sleep on the bus. I can't blame them. I'm Manichaean about my day. It's either asleep or awake. I don't nap, so I need to write when I'm most awake. Just after 3:30 a.m.
How do I know it's Steve Bannon? It's only a guess really. I've heard that Mark Zuckerberg and Bill Gates keep a piece of opaque tape over the camera of their laptops. Why anybody'd want to see a confused, morning-headed, middle-aged guy with his mouth hanging open, wondering what's just happened to the blog post he was writing is beyond me. But then I'm no expert in national security. In this year of 1984 we're all threats to the powers that be, I guess. Thing is, I can't remember what I wanted to say once the laptop restarts half an hour later. And that's probably the point.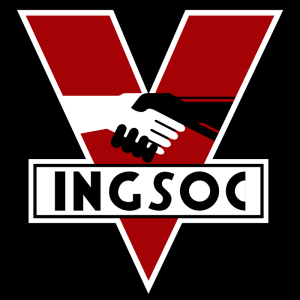 Image credit: Nirwrath, Wikimedia Commons