Synchronisation mit einem Stück Zitrone: New Release from DR
CerebralAudio is proud to release Synchronisation mit einem Stück Zitrone by DR today.
Synchronisation mit einem Stück Zitrone is the first release from DR on CerebralAudio. DR (aka Dominic Razlaff is an ambient musician from Braunschweig, Germany. He has been recording and releasing music since 2009. It was the acquisition of his first synthesizer that drew him into the world of soundscapes and ambient music.
This release for CerebralAudio is a refreshing twist on the concepts of ambient minimalism. While many o the pieces seem light and tasty, peeling back the surface of these pieces reveals are more tart and sweet core. Be sure to listen with headphones or earbuds to catch every last drop of the juicy nectar of this release.
Listen to Synchronisation mit einem Stück Zitrone today on Cerebral audio, or Download.
Catalog Information
Catalog No: CAMN0001
Style: Minimal / Ambient
Release Date: July 28th, 2016
License: CC BY-NC-SA 4.0
Track Listing
Synchronisation mit einem Stück Zitrone
Rhabarberschorle
16-08-2015
16-08-2015 (Short Tape Loop Edit)
13-08-2015
164 Sekunden
About CerebralAudio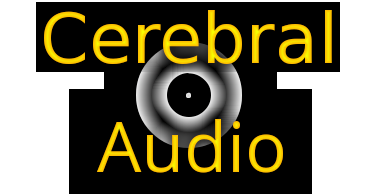 CerebralAudio Netlabel is an imprint of The CerebralRift magazine. The label launched in August, 2015 with two works by SoundChaser. CerebralAudio seeks to bring the finest musicians, writers, composers and artists together in producing recordings that stand out from the mediocre music that inundates our lives daily.
CerebralAudio releases recordings across all genres and styles: ambient, pop, electronic, spoken word, vocal, jazz, classical. All works are carefully selected and made available for free streaming and download. Tips and donations are accepted for artists and the label. All works are released under a Creative Commons license.
CerebralAudio has a Submission Style Guide for demos, and a Demo Submission page.
CerebralAudio: recordings that give you something to think about.