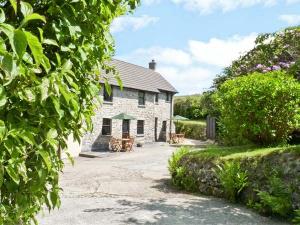 Sadly, too many of us are having to cancel our summer holidays due to tough economic times. This really is unfortunate because holidays are such a great time to reconnect with the family and build lasting memories for your children. Instead of cancelling your holidays this summer, why not think about holidaying in a different way – a way that will save you money and, as a consequence, save your precious family summer vacation!
One easy way to save quite a lot on a holiday is to travel with a group and share the cost between you. Accommodation is likely to be one of the biggest costs, and renting a large holiday cottage that can accommodate a few families is sure to be much cheaper than everyone staying in separate hotel rooms. This is also just a great way to travel, as the children will always have a playmate and you can all take turns watching the kids. You can often even find great deals on last minute cottages online – visit Sykes Holiday Cottages for a great selection.
Self catering cottages also give you the ability to prepare your own meals, which can save an astonishing amount! The cost of eating out for a family of four is nothing to sniff at, and the bill at the end of a weeklong vacation can be astronomical. A self catering cottage will come equipped with all of the things you'll need to whip up a delicious and nutritious meal for your family, all you'll need to bring along are the groceries.
Don't let a tight budget ruin your summer holiday plans this year. Be creative with your planning and make full use of all of the deals that you can find online. I have such fond memories of the vacations I took with my family as a child, and it would really be unfortunate to not have the opportunity to create the same fond memories for my children. Staying in a holiday cottage really is a great cost saving option, so why not give it a go this summer!