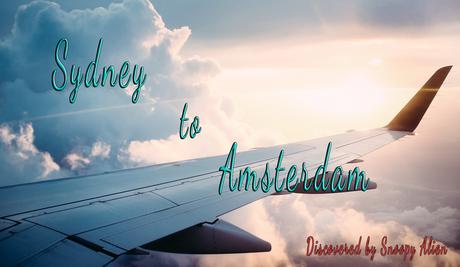 The wonderful Amsterdam offers much more than just to smoke pot in its coffee shops. Therefore, you should take the opportunity of this cheap flight to visit the Dutch capital.
A useful travel tip: if you buy a local SIM card in the Netherlands, it would work over all Europe. You would also pay the same charges throughout the whole Europe due to a European law which says, it's not allowed to charge a higher fee for people using a mobile phone abroad.
Would like to get those deals by time, follow me on Facebook or my Twitter site, folks.
---
FROM: Sydney (SYD)
TO: Amsterdam (AMS)

PRICE: $857 (AUD) (Please note: the price may alter up or down depending on the time you check it)
REGULAR PRICE: $1500+ (AUD)

DISCOVERED AT: Skyscanner* (Click on the link or on the screenshot to go to the search result)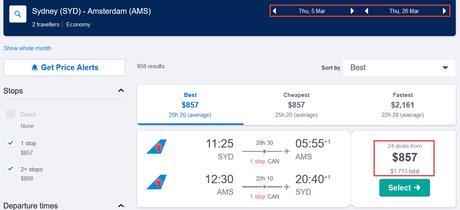 DATES ELIGIBLE: March 2020. Please note:  the screenshot might contain dates which are just a sample so you need to amend it to your preferred date
AIRLINE(S): China Southern

ADDITIONAL INFORMATION: Luggage fee is included. Yeah!

---
*Affiliate link: when you click on this link, no additional costs would arise for you and the product or the service will not become more expensive. When you decide to buy the product or use the service, I'll get a little benefit from the provider which I would reinvest to keep this blog alive.