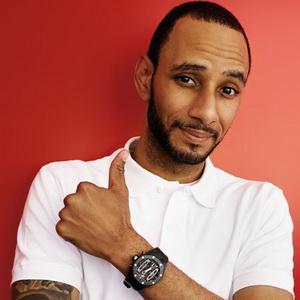 Despite the fact that Megaupload was put in the government's crosshairs last week, Swizz Beatz is still interested in pursuing a CEO position at the company.
A source tells MTV News that Swizzy was in negotiations to take on an executive position once the issues clear up, and while they prematurely pulled the trigger by adding his name to the staff list last week, he's not turning his back on the opportunity.
"He's not walking away from this," the source told MTV News. The tipster also confirmed that Megaupload put his name on its site before it shut down before any deal could be executed. "They put that up prematurely."
The news comes in the wake of last week's crackdown on Megaupload. On Thursday (Jan. 19th), the feds shut down the site and arrested a handful of employees. Swizz was not named in the legal documents