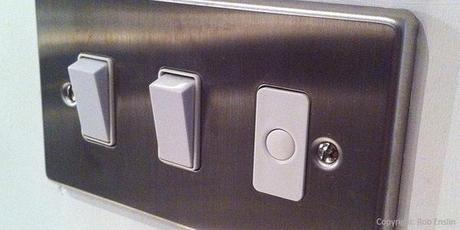 Switch energy suppliers before winter sets in and save yourself money.
Almost 4 out of 5 tenants have never switched suppliers – a move which could save them up to £249 a year.
Never changed
Energy regulator Ofgem says 77% of bill payers in rented homes have never changed their gas or electricity supplier and if they are responsible for paying the bill they have the right to switch at any time with no exit fee.
Philip Cullum of Ofgem says: "Budgets are tight these days and its important consumers understand their rights regarding choosing and switching their energy supplier – it's a move that could save them a lot of money."
Shop around
Angela Knight, chief executive of Energy UK which represents the major suppliers says:  "People should shop around, but make sure the advice they get is impartial, reliable and above board."
The wide range of tariffs available for both gas and electricity can often seem confusing to a consumer, but help is at hand in sorting out which supplier and which tariff is right for you.
Need help?
If you need help in working out what to do Money Club can help in two ways:
a)   Call us on 0800 142 2180 and one of our experts will be able to discuss the issues with you and will also be able to offer you a completely free financial review
b)   Visit our utilities switching page where we have a link to our partners uSwitch.com who can give you a full comparison of the energy tariffs available to you
Cheapest
Even if you think you're on the cheapest tariff, uSwitch could save you as much as £107 a year and they believe 10% of households could save as much as £249 a year.
Switching is quick, simple and hassle free with no-one coming round to your home to swap meters.  You simply start paying your bill to a different company.
Share this article: