Happy Thursday Everyone!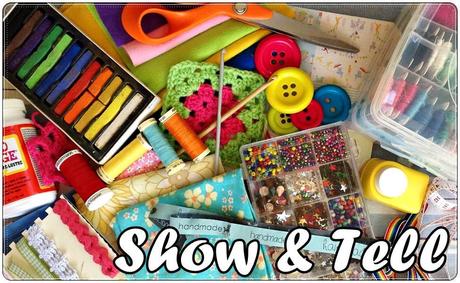 Hands up if you love tutu's! (or pettiskirts!)  I love them, and love them for my girls and seriously who doesn't feel like a girl when wearing one?
Miriam is one of those girly girls and for her last Advent Swap gift I wanted to make her a clothing item of sorts... a tutu/pettiskirt.  Enter another first/winging it experience...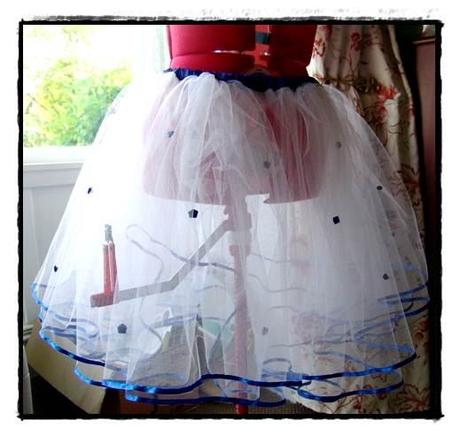 Photo's from Miriam's Blog
I used myself as a model as I think we are pretty similar in size.  Three layers of tulle - each layer 3 x the width of my waist measurement.  The tops were gathered by adjusting the stitch length to its longest setting and tension to almost tightest.  Attach to waistband, and wind elastic through.  I didn't sew the ends together or close the gap to allow Miriam the possibility of adjusting it as/if she needed to.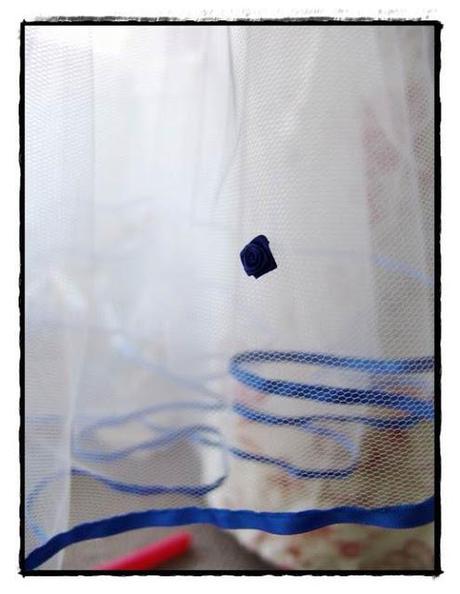 And little blue silk roses all over the outside layers.  This was such a fun project and I loved that it turned out more or less as I had imagined it.  Yay!
February's giveaway is this Grace Taylor Paper Pack and Journal Tags - link up to be in to win!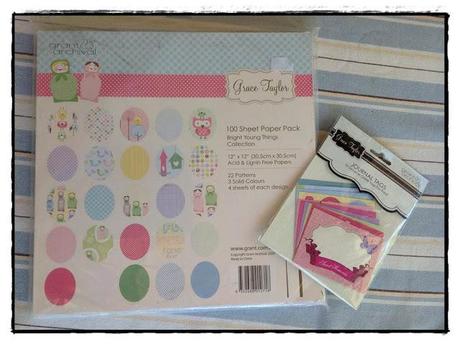 What have you been working on?  Perhaps some valentines makings?  Looking forward to being inspired : )
Thanks for stopping in!
L x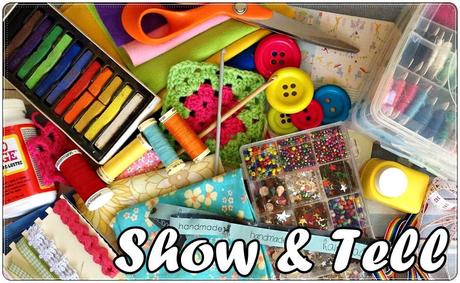 <center><a href="http://3xsunshine.blogspot.co.nz" target="_blank"><img border="0" alt=" Show & Tell Thursday's " src="http://i1321.photobucket.com/albums/u552/LeonieDe/IMG_0617_zps2f975b92.jpg" style="height: 150px; width: 200px;" /></a></center>