Celebrities are pictured outside of films and other entertainment avenues doing just about anything. From walking in the streets to having dinner, or as many people like to see, swimming or sun tanning at the beach, celebs have been rocking the coolest trends and looks. Check out these celebrities rocking the hottest swimwear trends and styles.
Pumped Up Prints
Prints are in! Bringing a vibrant vibe to any woman's appearance, printed swimsuits are no doubt very fun and perky at the beach. This style is perfect for soaking up the sun and having lots of fun in and out of the water. Check out Rihanna's two-colored printed ensemble. Copy this chic style with theInmocean Panda Express Bandeau-Kini.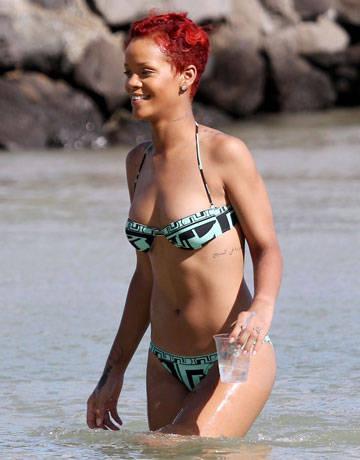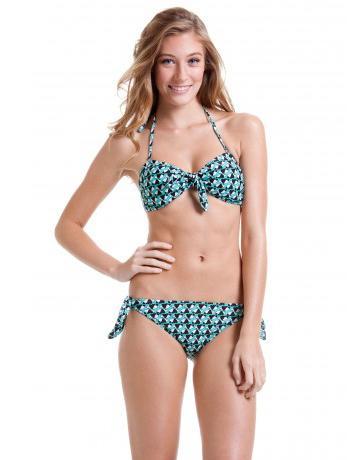 Quirky Ruffles
Ruffles are indeed very feminine. Ruffled swimsuits have a youthful quality to them, making you look like you are someone who knows how to have fun. This type of style is flirty and altogether girly but at the same time gives you a fun, laid-back look as well. Katy Perry knows how to rock those ruffles with this femininely pink number, similar to thisRadio Fiji Pyramids Flounce-Kini.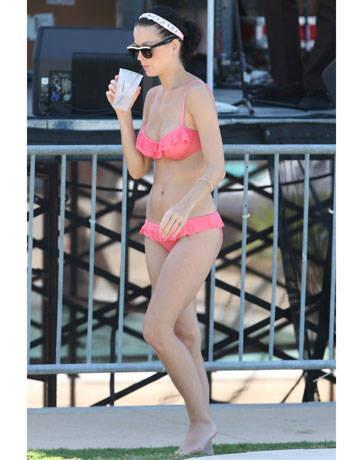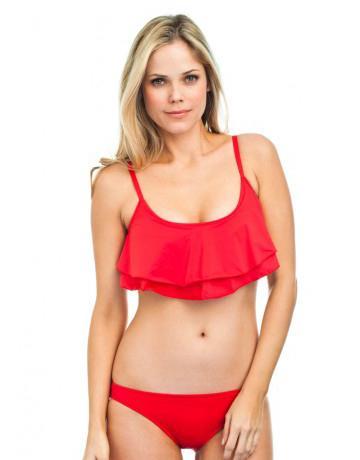 Surfer-Cool Rash Guard
Rash guards are usually worn by surfers and are made of durable material, such as spandex and nylon. This type of swimwear gives a lot of protection against the sun while giving you much freedom for movement. It is also very trendy at the moment. Lea Michele looks positively brilliant in this rash guard piece. Copy this look with aBikini Lab Baby I Was Born Tie Dye Rash Guard.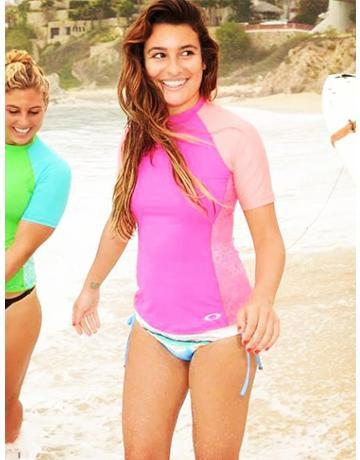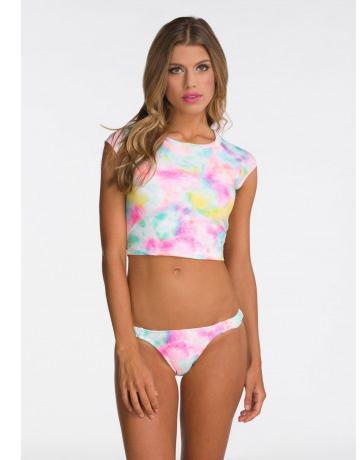 Classic Polka Dot Vintage
Many celebrities seem to favor the vintage look when it comes to swimwear. And who can blame them? Polka dot vintage pieces are beautiful and classically alluring, making people think about the chic eras of the eternally pretty pin-up girls of the 50s and 60s. Taylor Swift is ever a fan of this trend, pictured here in this polka dot two-piece bathing suit. Copy this style with aCole Of California Dot Halter-Kini.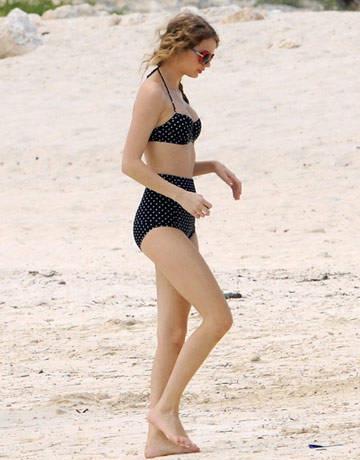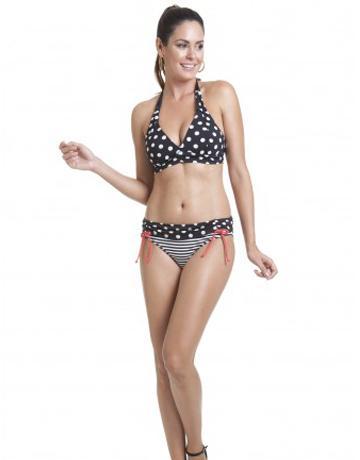 Elegant Black Ensemble
This is one trend that has never truly lost its spark. Many types of black swimwear have appeared over the years, featuring many different designs and styles that are innovative, setting off the classic aura of this kind of swimsuit. Blake Lively looks classically glamorous with this simple black swimsuit, which looks exactly like theHalf Moon Solids Bikini By Raisins.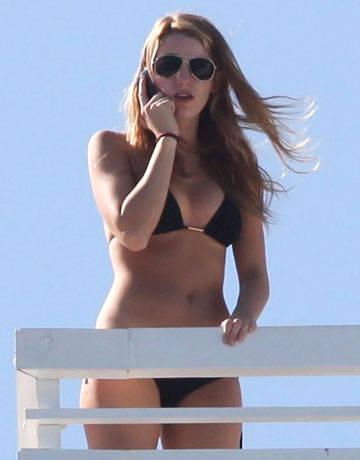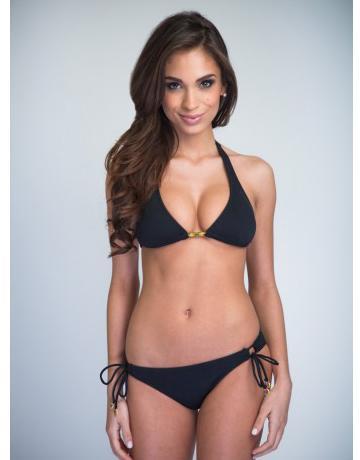 Simply Bright Swimsuits
Mono-colored swimsuits never fail, especially if you're wearing one that has a bright splash of color, making you look absolutely vibrant. Brightly-colored bathing suits are perfect if you're planning to get a deep tan. This type of swimwear further emphasizes your glorious bronze skin and makes you look effervescent. Miranda Kerr looks stunning off the runway with this chic, bright pink combination. Copy her look with aColor Blast Twisted Bandeaukini By Anne Cole.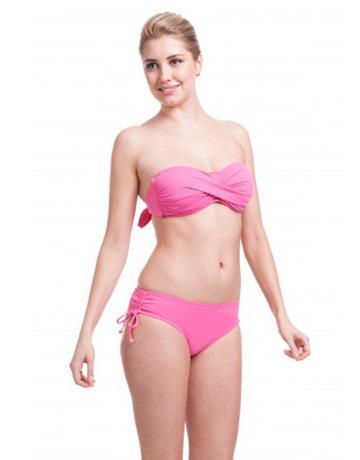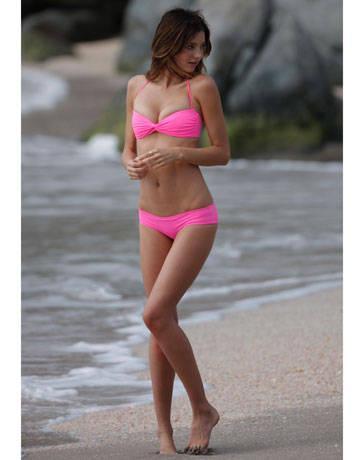 Which celebrity swimsuit style do you want to rock at the beach or pool? Check outwww.swimsuitsdirect.com for the hottest styles and trends in swimwear.