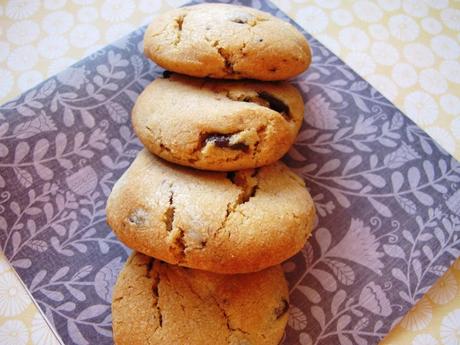 I am a liar. I have a recipe on this blog called 'best chocolate chip cookies in the world'. They're not. These are.
The old cookies are good, don't get me wrong. But they're a bit like reflecting on boys you dated in high school. They were nice and all, but not the real deal. Is that appropriate? Meh.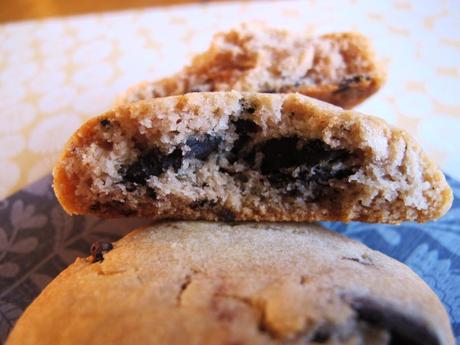 I was in a town in country Victoria recently and ordered the homemade cookies in a rather cute café. I went back and had another every day of that holiday. On my last day I told them how much I liked these cookies and the lovely owner told me the secret was sweetened condensed milk. Just butter, flour, sweetened condensed milk and sugar, and add anything else you want, she said.
And I did.
I also have strong reason to believe this café randomly made up their prices. It was a great source of amusement for me and Pete. We would order our usuals and it always added up slightly differently depending on which staff member eye balled it. $14, $15, $18.90 – who knows? It was so funny we never called them out on it.
So you could call them 'sweetened condensed milk chocolate chip cookies', or you could call them 'randomly priced country café cookies'. They're good either way.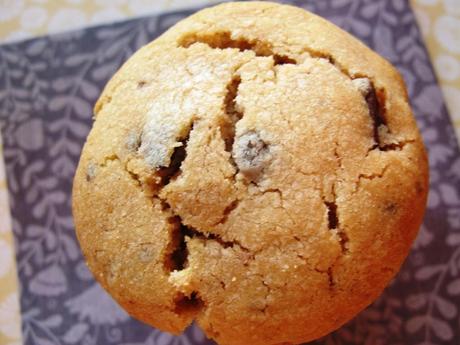 I have also made these using white or milk choc bits. You could also try dried fruit or your favorite nut.
Ingredients
180 g butter, softened
⅓ cup caster sugar
125 mL sweetened, condensed milk
1½ cups self-raising flour
250 g dark choc bits
Method
Preheat oven to 180°C. Using an electric mixer, beat the butter and sugar together until light and creamy. Beat in condensed milk.
Add the flour and mix on low speed until smooth. Stir in the choc bits until well combined.
Roll about 2 teaspoonfuls of the mixture into balls and place on baking paper lined trays. Press each ball with a floured fork.
Bake for 12 – 15 minutes or until lightly golden. Remove from oven and allow to cool on the trays. Store in airtight containers.
Healthy: Well, no, they're (glorious, oh so glorious) butter and sugar. But they're 80 calories a cookie if you're counting.
Makes: I usually get about 30 to 36 cookies.
Source: Best recipes, café style cookies