20 March 2018 by Aimee@clevermuffin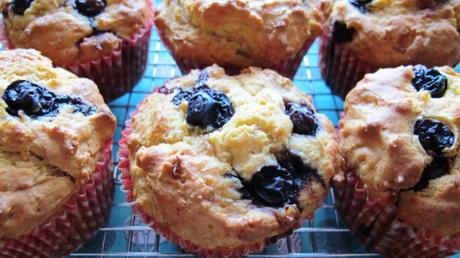 I'll be brief about this because there is no need to complicate simple things. This is my go-to recipe, which is why I'm going to the effort of putting it on my blog after three years silence.
I can't continue to look for this recipe in the notes section of my phone like some pleb without a food blog they should really just put it on. Internal monologue over, here is the recipe:
Here's the cliff notes:
Low calorie
The custard powder gives them something more than an average muffin
Bananas keep 'em moist
You can switch out the blueberries for dates, raspberries or anything else your heart desires.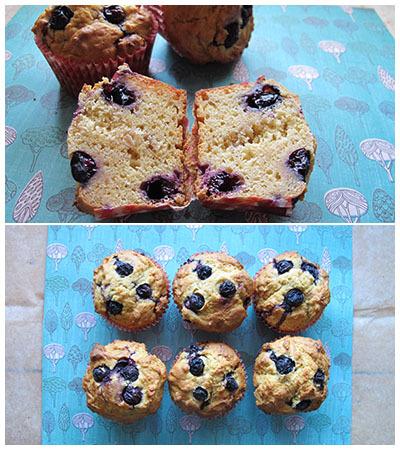 Ingredients:
1 cup self-raising flour
1 cup wholemeal self-raising flour
1/2 cup brown sugar
4 tablespoons custard powder
1 egg
50 grams butter
1/4 cup low fat yoghurt
1/2 cup skim milk
2 ripe bananas, peeled and mashed lightly with a fork
1 cup blueberries, frozen or fresh
Method:
Pre-heat oven to 180°C. Lightly grease a 12 by 1/2 cup capacity muffin tin.
Combine flours (including custard powder) & sugar in a bowl.
Melt the butter, low heat in a microwave is best
Mix the egg, butter, yoghurt & milk together & add to the flour mix (do not try and stir to a smooth batter keep some lumps in the mix).
Stir in banana and then blueberries.
Spoon into the muffin tins 3/4 full and bake for 20-25 minutes or until a skewer comes out clean.
Makes: 12 muffins
Storage: They freeze well, otherwise best eaten within a couple of days. Store in airtight container.
Healthy? 185 calories per muffin