Today I bring to you the sweet pumpkin paratha or kaddu ka meetha paratha recipe for babies and kids. The main ingredient is pumpkin or kaddu which is usually a neglected vegetable in kid's diet.
Parathas are comforting food for most of us and what if they are sweet! This recipe is a healthy and sweet twist to the usual breakfast dish. This paratha recipe stars the healthy pumpkin, jaggery along with the mighty desiccated coconut.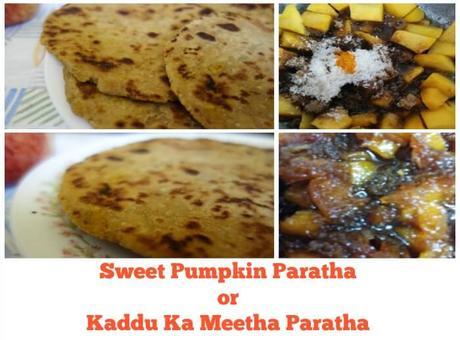 Parathas are versatile as a dish. One can add lentils, veggies, spices and get a completely different paratha dish based on the ingredients.
You can also refer to the 14 chapati varieties you can make for your toddler.
Health benefits of pumpkin:
High in Vitamins (A, E, C and B) and Minerals like Mangesium, Copper and Manganese
Powerful source of beta-carotene, an antioxidant which offers protection against asthma and boosts immunity
Helps to maintain healthy eyesight
Sweet pumpkin paratha - preparation method:
This is a traditional recipe shared by mom-in-law. We often make it as a breakfast or dinner item. It can be teamed up with a spicy and tangy tomato based gravy, plain curd or as it is. This paratha is very soft and can also be served to babies above 10 months of age.
Heat a pressure cooker/ kadai with ghee. Add pumpkin and let it cook well. Add jaggery, turmeric powder and desiccated coconut.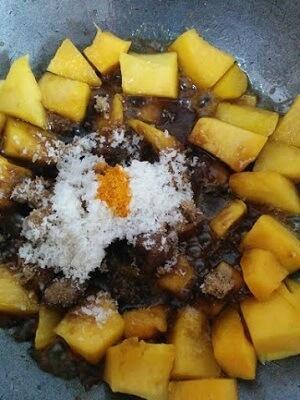 Cook until everything comes together. Meanwhile make the dough with whole wheat flour and a pinch of salt. Add the mixture to the dough. Roll out parathas and cook on tawa.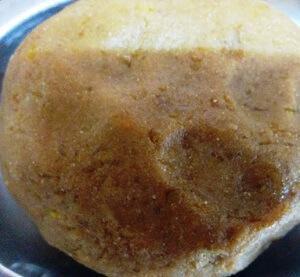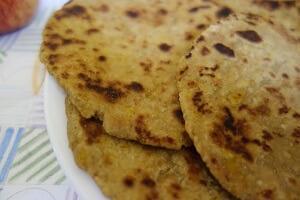 Simple and easy paratha is ready
Notes
You can add chilli powder, green chilli, garam masala powder and make it a sweet or spicy recipe
You can also use freshly grated coconut
If you are looking for paratha recipes for your baby/ toddler you can also refer to stuffed ragi paratha and cheese paneer paratha.
Trust that you all liked this recipe of sweet pumpkin paratha. Do try it out at home and let me know the feedback in comments.