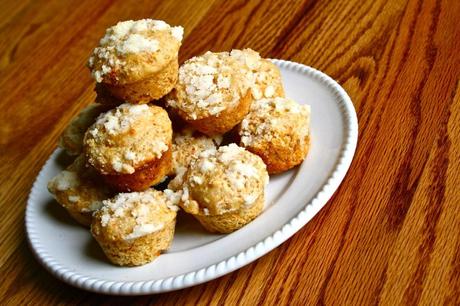 I loved reading everyone's words on my last post. The baby shower on Sunday was beautiful, and it was a pleasure to relive it through pictures and writing. I think there is much value in honoring our past, despite its imperfections. My family is far from perfect–we've all made our share of mistakes–but there is much love and joy. Much to celebrate.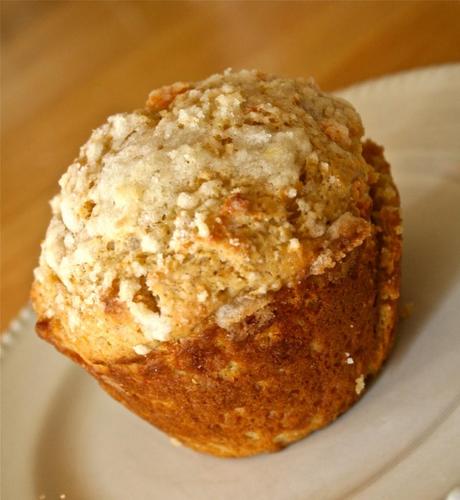 Not only did I have my first baby shower this week, but Ryan and I are also buying our first house. We've spent the past several months looking and praying for the right home. We found it, about four weeks ago, and we're closing on Friday. The couple who owned it previously had been there for over twenty years. Well into their eighties, they now live in a retirement center. From the moment we walked through the front door, we could tell they cherished their home. I look forward to sharing more pictures in the weeks to come…but here's a sneak peek. Ryan examining one of TWO wood fireplaces.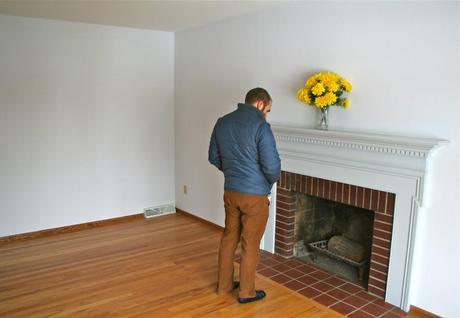 In other news: I'm officially in my third trimester. We had a 3d ultrasound on Monday, and my whole family fell in love with our little Lou. She kept her hands close to her face as if to say, "I'm not quite ready for you to see me," but there were moments when we caught her lips and eyes, when she yawned and sucked her thumb. To have this living and growing baby inside of me is nothing short of miraculous. I cherish every movement, and I long, with eager expectation, the day she'll be out of my stomach and in my arms.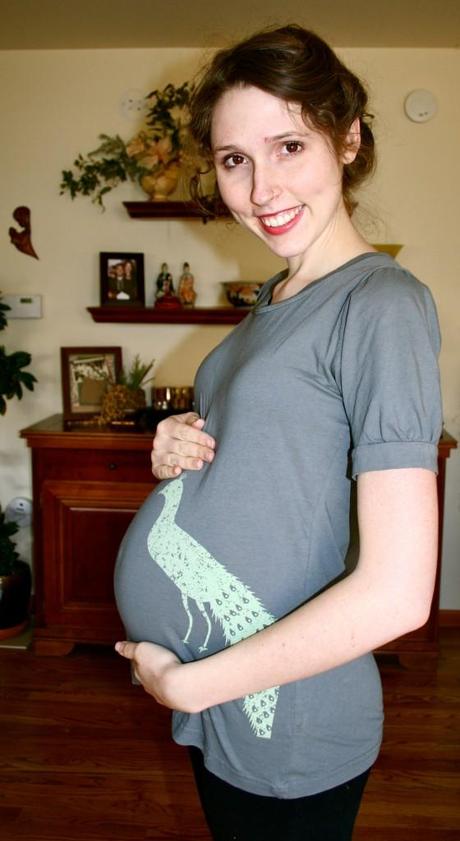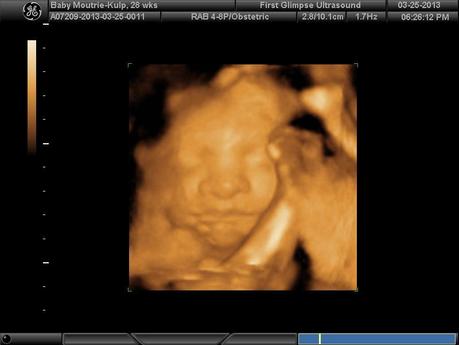 These sweet potato muffins came together on a cold afternoon. Moist and spicy with a buttery crumb, these muffins make perfect morning treats…or afternoon snacks. I took them to our cousin's birthday party…and Ryan and I both enjoyed a couple on our way down. If you don't have mashed sweet potato handy, canned pumpkin works equally well. Whole Foods even sells canned sweet potato. It can be pricey, but if you like the flavor of sweet potatoes, it might be worth storing a can or two.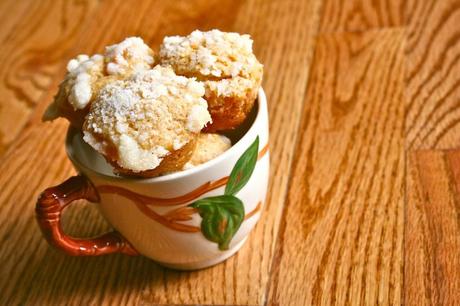 Sweet Potato Crumb Muffins
1 cup all-purpose flour
1 cup whole wheat pastry flour (or all-purpose flour)
1 tablespoon baking powder
1/2 teaspoon salt
1/4 teaspoon grated nutmeg
1/4 teaspoon grated cinnamon
2 large eggs
1 cup milk
2/3 cup brown sugar
1/4 cup canola oil
1 cup sweet potatoes, cooked and mashed
1 teaspoon vanilla
1/2 cup granulated sugar
1/3 cup all-purpose flour
1/4 cup butter, cold and cut into small cubes
Preheat your oven to 400 degrees Fahrenheit and grease or line a 12-tin muffin pan. Set aside
In a medium bowl, whisk together flours, baking powder, salt, grated nutmeg, and cinnamon. Set aside. In a large bowl, whisk together eggs, milk, brown sugar, and canola oil. Fold in sweet potatoes and vanilla. Using a rubber spatula, gently fold wet ingredients into dry ingredients, mixing just until combined. Do not overmix.
Divide batter amongst muffin tins. In a small bowl, cut butter into 1/2 cup granulated sugar and 1/3 cup all purpose flour until the mixture resembles coarse peas. Sprinkle topping generously over muffins. Bake for 15-18 minutes, until muffins have domed and a toothpick inserted in the center comes out clean.
Monet
Anecdotes and AppleCores