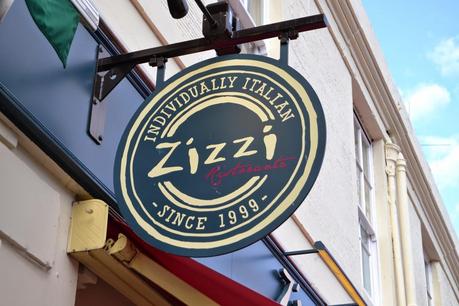 I was recently asked if I would like to try Zizzi's new sweet treat – their Chocolate and Strawberry Pizza! Sounded like heaven to me, so Disneyboi and I ventured along to our closest Zizzi ristorante which is in St. Andrews, Fife.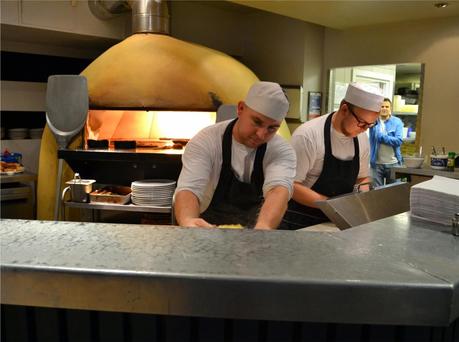 Zizzi
were kindly offering us a complimentary meal in return for sampling their new sweet pizza, plus they wanted us to look at other savoury dishes that have turned sweet. Not a bad challenge at all – as I am known for some of my quirkier bakes.
But first on to the meal…
Disneyboi and I turned up at the restaurant last Sunday. It was both our first time in a Zizzi and I have to be honest and say it wasn't what we expected. The atmosphere was really friendly and relaxed. We were pleasantly surprised and sat down to enjoy our leisurely dinner.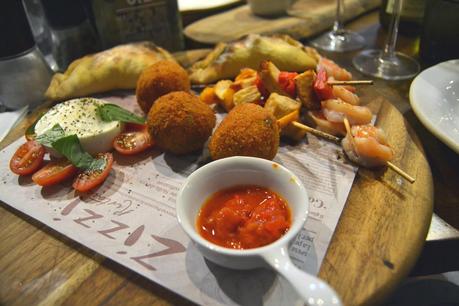 To start with we shared the Cicchetti Platter. This was a selection of Arancini risotto balls (which I love!), chicken and pepper skewers, baked king prawn skewers, mini calzone with spicy sausage and a salad of fresh bufala mozzarella and tomatoes. This was gobbled up in no time at all. It was lovely to try lots of smaller bites and whetted our appetite for the main course.
We also had fruity frascati to enjoy and an Italian bread bucket to nibble on in between each course and dipped the warm breads into fruity olive oil and tangy sweet balsamic vinegar.
For our main course, I chose the Crab Linguine and Disneyboi had the Linguine Arrabiata.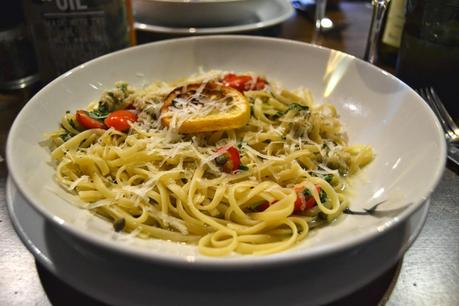 I absolutely adore seafood and the linguine had lots of white crab meat throughout. It was quite broth-like at the bottom, which I enjoyed. Not a heavy pasta dish at all. Although there is an unspoken rule that parmesan cheese shouldn't be served with fish or seafood, I love parmesan and had lashings of it.
Disneyboi likes it spicy and was warned by our waitress that this was the case with the Linguine Arrabiata. He loved it. It was spicy, but not to the point that you couldn't enjoy the dish.
We were really full, but knew we had to save room for our dessert. Bring on the Pizza!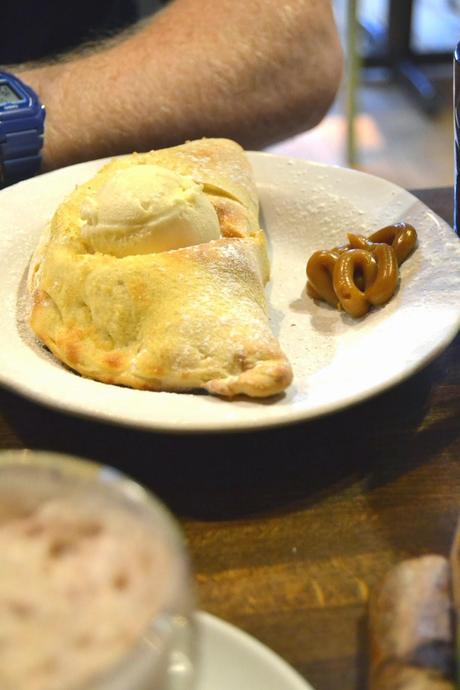 Actually, Disneyboi went for the Chocolate and Banana Calzone (which he thoroughly enjoyed) whilst I ordered the Chocolate and Strawberry Pizza.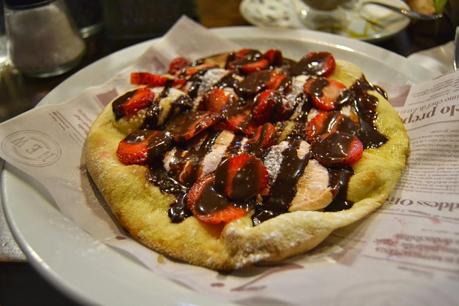 I have to say, the pizza was amaze-balls! It was a real pizza base, and not only did it have sliced fresh strawberries, the chocolate was actually a chocolate and hazelnut sauce (so was just like Nutella drizzled all over it), and it had melty marshmallows as well. The marshmallows were my favorite part.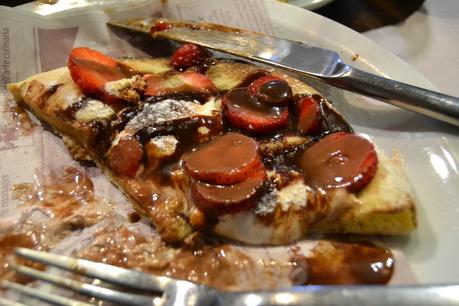 They were golden on the edges and tasted like they had just been toasted over a campfire. They were ooey-gooey and the whole pizza was really, really sweet and delicious.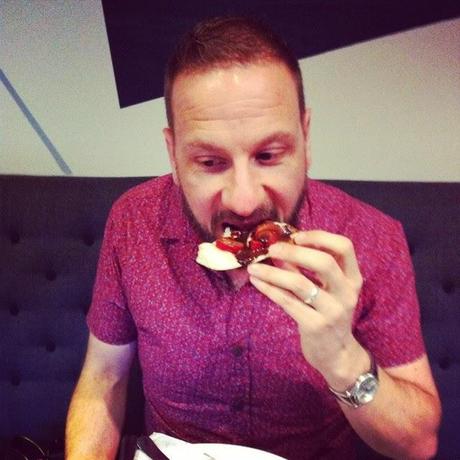 Disneyboi snuck in this unflattering shot!
We did manage everything on our plates, but I have to admit we were stuffed! We had a couple of cappuccinos (in gorgeous glass cups) and chatted to the manager before making our way.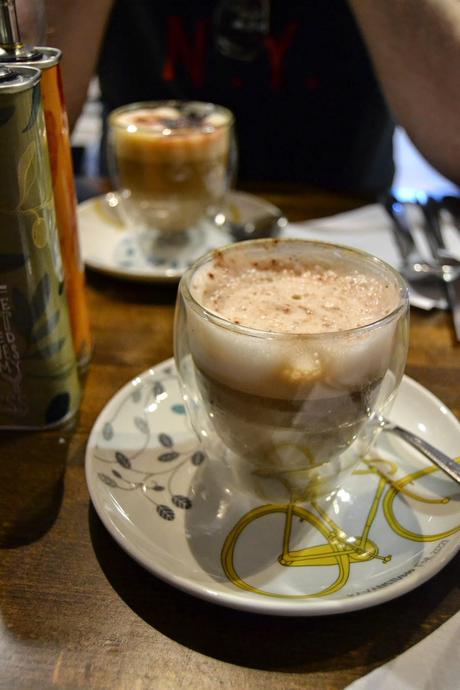 I have come up with my own sweet pizza – which I affectionately call
a Sweetza
 . Mines has a blondie base instead of pizza dough and has a raspberry sauce layer, a sweet cream cheese drizzle and chopped up fruit. The whole thing looks like a real savoury pizza – so don't be fooled!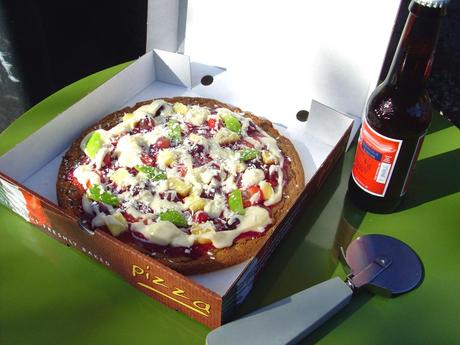 I have in the past made a
chocolate orange lasagne
, which I think would work terribly well on the Zizzi menu! And other sweets treats I have made using savoury ingredients are;
Tomato Soup Muffins (be warned the photo is AWFUL)Caramel Bacon BrowniesCheddar Cheese Apple Pie Apple Cheese Cookies
Visit your
local Zizzi
to try out their sweet pizza if you get a chance. It' a seasonal special, so might not be around forever. If you want to have a go at turning savoury into sweet share your creations using #SweetPizza.
Disclosure Statement: We received the meal free to review the sweet pizza. I have not been paid for the post. Any opinions expressed are my own.