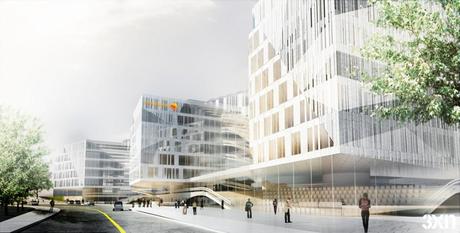 In architectural news on of our favourite European architecture firms 3XN has been selected to design the new international Headquarters for Swedbank. In keeping with 3XN's talents as a designer of modern and innovative office buildings, 3XN has based their design for the structure around Swedbank's core values; openness, simplicity, care and durability.
"The building is conceived and designed from the inside out. We have literally translated Swedbank's core values into the creation of a modern and groundbreaking head office. Swedbank has conveyed the importance it places on creating an open social environment, which happens to coincide with 3XNs design beliefs and ideology. It has been a very interesting process and we look forward to getting to work on the project". 3XN Principal Kim Herforth Nielsen
The design further develops these core values with a structure that focuses on transparency, Scandinavian simplicity and dynamic social environments.
The site selected for the new head office is in Sundbyberg; a fast developing traffic centre approximately five kilometres outside downtown Stockholm. The company plans to move approximately 2.500 employees will move into the building before the end of 2013.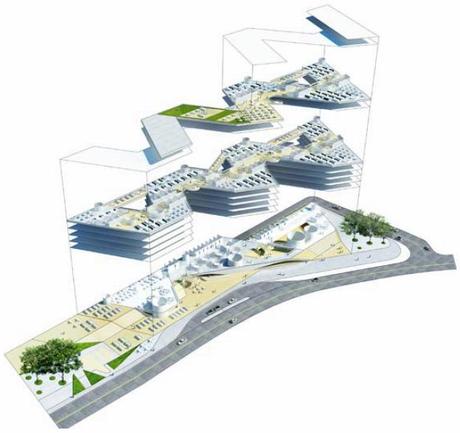 3XN explains "With its innovative and transparent expression formed in an unconventional triple-v structure the building will become a landmark among Swedish office buildings. The large volume is broken up to create spaces on a human scale. This makes the building inviting on the inside as well as on the outside."
For more information on the project visit 3XN's online portfolio.