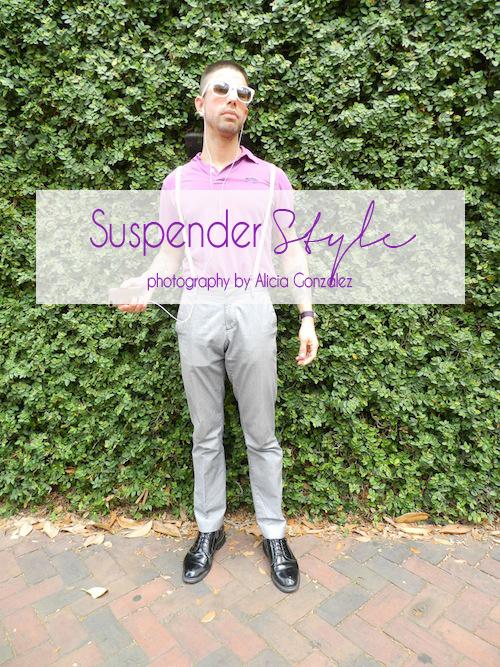 Let's face it boys, it's becoming harder and harder to find interesting style here in the SAV. Where's everyone hiding? I know the spring quarter countdown has begun but don't let your wardrobe go crashing down with it. Style can be effortless if you know the tricks of the trade. So fret no more Fashionistos, you no longer have to be bogged down by worrying about what to wear in the morning. Take it from this week's Fashionisto — style can be a breeze.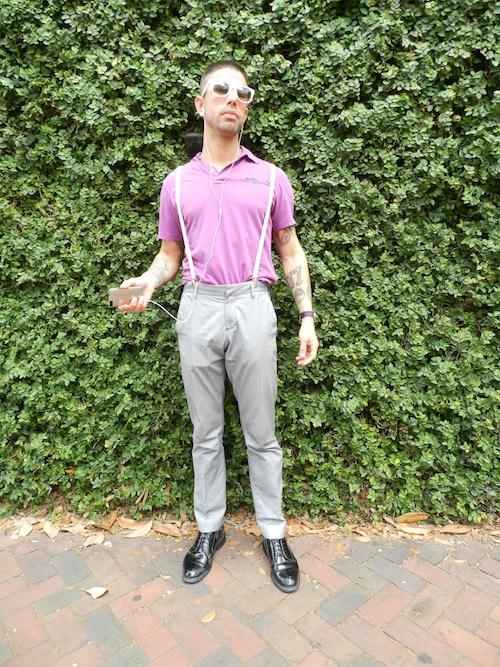 Suspenders are back on the map, which means that you can have a lot of fun by adding this eccentric piece to your wardrobe. Urban Outfitters has the perfect striped set for you here. Wondering what to put underneath those super hero suspenders? Try anything from a graphic T-shirt to a collared dress shirt. Add a little flavor to your look with this speckled chambray. Or, if that is too much for you to handle, a simple oxford shirt would do the trick, too.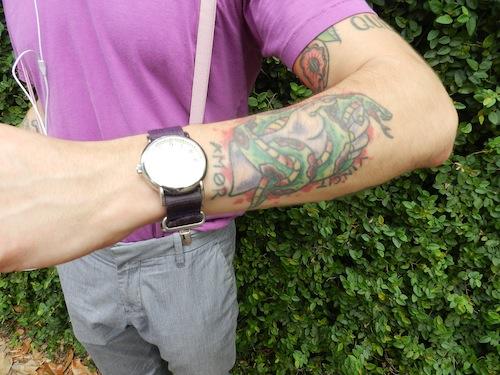 I love picking out pants for boys because let's get real, you guys have it so easy! The Levi's 511 Wasteless Distant Slate Jean is a no brainer. It fits in effortlessly with this look and comes at a pretty affordable price. They're also made from recycled materials — fashion doesn't get any better than this ladies and gents. Earth friendly is always the way to go. Footwear is also an important aspect when sporting a quirky look. I was intrigued to find this Fashionisto wearing vintage army shoes. I think these Lacoste oxfords would suit this look just as well.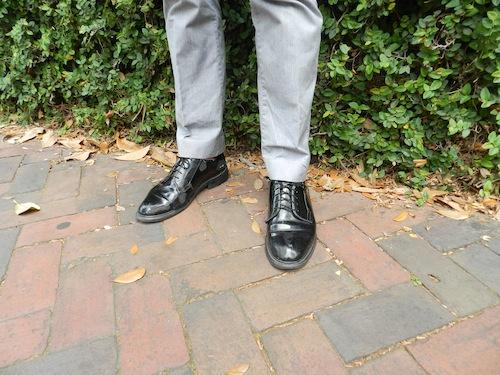 Hint: This week's look is easy breezy with just a few simple steps. Suspenders are the way to go. Pair them with a collared shirt and a light washed jean. Shoes are a must have, and an oxford style is the perfect choice. Add a little snazz to your outfit with a cool pair of Ray-Ban Square Key Youngster sunglasses.Style On,Alicia Gonzalez*Please read my original article as featured on CollegeFashionista: http://www.collegefashionista.com/aliciagonzalez/lets-hear-it-for-the-boys-suspender-style/