They should fit in quite well in Dearbornistan.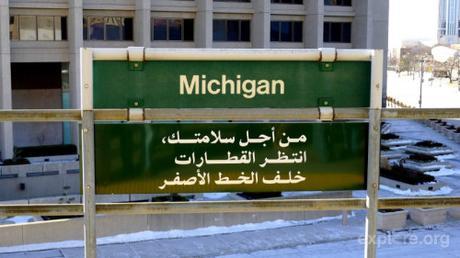 From Detroit Free Press: With less than five months to go, the Obama administration remains far behind its target of resettling 10,000 Syrian refugees by Sept. 30, but officials are expecting to draw closer to that goal in the coming months with a spike in resettlements in Michigan and across the U.S.
Officials at refugee-assistance agencies in Michigan and elsewhere say the pace of resettlements has lagged expectations, though Obama administration officials made clear that security concerns raised last November by Gov. Rick Snyder and others after the Paris attacks have not slowed their efforts.
Instead, officials say it took months for the U.S. State Department and Department of Homeland Security to adequately staff interview centers at camps in the Middle East to handle what is no more than a portion of the estimated 4.8 million Syrians displaced by the conflict there and in Iraq.
"The United States remains committed to the president's plan (to resettle 10,000 Syrians by Sept. 30)," State Department spokeswoman Julia Mason confirmed for the Free Press last week. "We expect Syrian refugee arrivals to the U.S. to increase steadily throughout the fiscal year."
If a surge is coming, Michigan is likely to be involved: Since the fiscal year began last October, 211 Syrians have been resettled in the state, more than anywhere else in the country — for a total of 386 resettlements between Jan. 1, 2015, and April 30 of this year. And that's no surprise, considering southeastern Michigan has the largest Arab-American community in the U.S. with cultural and societal ties to the Middle East and deep experience with refugee resettlements.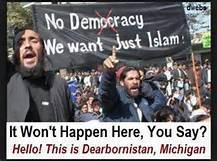 But the numbers of those coming could dwarf what has been seen to date. According to the State Department, a total of 1,736 Syrians have been resettled in the U.S. since October, meaning it would take on average more than 1,650 resettlements a month through Sept. 30 to hit the 10,000 mark.
If Michigan — which has resettled about 12% of the Syrians accepted into the U.S. since the refugee crisis began last year — continues its trend, the state could welcome hundreds more in the near future, even as questions about immigration lurk as part of a fractious general election debate.
Relatively speaking, the number of Syrian refugees to be settled in Michigan — even after a surge — would be minuscule, considering the state's population of about 10 million.
And while there have been some notable resettlements — Refaai Hamo, a Syrian refugee who lost much of his family and resettled in Troy won the attention of President Barack Obama after his story was featured on a website — dozens more go unnoticed. In the last five years, more than 11,000 Iraqis have been resettled in Michigan — second only to California — with little notice.
The U.S. commitment to resettle Syrian refugees is also a small one compared with some other nations, like Germany, which has said it would resettle about 800,000 refugees — though the U.S. number could grow in the years to come.
Still, resettlement agencies in Michigan are bracing for the uptick in refugees, not only from Syria but elsewhere, with only about one-quarter of their total approved number of potential refugees — 4,761 — having been processed so far this year.
Read the whole story here.
DCG