Now that the holidays are over, I am back to doing my design boards.  The recipient of my most recent design board is my daughter.
  She is my wild and crazy gal.  Very quirky and very comical and like most 9 year olds, Very indecisive.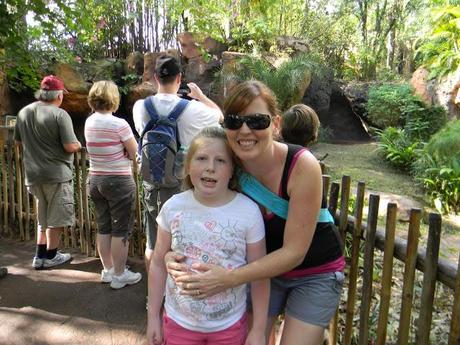 Can't even stop talkin' long enough for dad to take the picture, lol!
When we built the house 2 years ago, she wanted to have the bedroom next to the bathroom, but then thought it didn't have enough light for her, so she wanted to be moved to the first bedroom at the top of the stairs.    Since we hadn't gotten started on the room, we moved her room.  Then we came up with a Paris themed room because she thought it was cool.  I thought it was a great transitional room to bring her into teenage years.   I thought the plan would go off without a hitch, but that was Crazy thinkin'...  See, she just loves us so much that she wanted to be back in her original bedroom since the other bedroom was just too far from mom and dad's room.    That brings us to a new design board for a new room since, "Mom the Paris thing was not really me.  I want more of a surfer girl bedroom."  
I let her go online to see what she was talking about and she picked out a bedspread from Pottery Barn Teen, I think.  So, I designed the room around that specific bedding.  I am really crossing my fingers on this one and maybe a toe or two!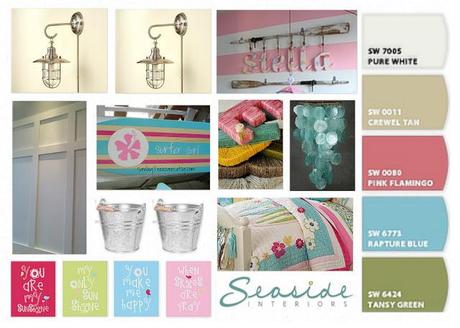 I would love to get your feedback letting me know if you think this room will suite a surfer girl in the making.
For information on my on-line design services, please click here.
For on-site design services {Virginia}, please email

[email protected]

for pricing and availability.   Seaside Interiors
    Linked to: