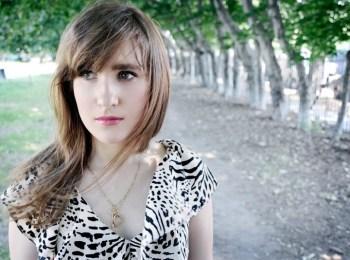 Annie Dressner
Recently moving from her hometown of New York City to the UK, singer-songwriter, Annie Dressner is about to release her newest work – an EP titled "East Twenties" (release date: April 8, 2013).
Dressner's poignant songs are delivered with such conversational ease, it often seems as if she is reading from an intimate letter or a book, set to music. Her straightforward lyrical style, sharp ear for wordplay and crisp, lilting vocals offer listeners a front-row seat to her stories, as they take shape above the understated music.
Her quirky debut album, "Strangers Who Knew Each Other's Names" (2011) was featured via iTunes. As seen in the reviews, Dressner is making a strong connection with listeners. The collection of 11 original songs at times evokes Bright Eyes, an up-tempo Mazzy Star 'Fade Into You,' or Jenny Lewis.
While in New York, Annie played a variety of clubs and bars since 2009, including Rockwood Music Hall, The Living Room, The Bitter End and Brooklyn's Jalopy. Since arriving in the UK, Annie has played at venues & Festivals throughout England, such as the Cluny2, O2 Academy Islington, Norwich Arts Centre, Night & Day, Secret Garden Party, Deer Shed, Cambridge Folk Festival, and has opened for Juan Zelada, Lucy Wainwright Roche & Fossil Collective.
How Am I Supposed To Be?

September

Annie Dressner on iTunes: