Hello dear,
Once in a while I show you what I recently saw and liked on other blogs. Here's another little list:

First and foremost this awesome coastal scents neutral make up palette. I really like the colours. The only eye shadow I own is a creamy brownish one from hema. It's very similar to the color pattern of this palette. I suppose this stays on way longer than the one from hema so I would really like to have this :). You can order it
here
for a very decent price.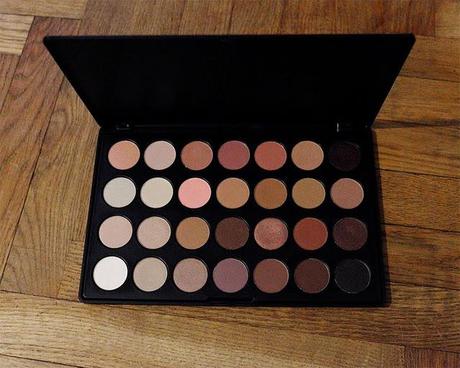 Caroline's Mode is a blog most of you will know. This swedish girl is also the blogger behind Stockholm's streetsyle. At the moment she's giving away gifts every day. You can find the blog
here

What is there to say? I simply adore their outfits and hairstyle. It looks like the pics were taken in Paris. Blue is a color I hardly ever wear. Their looks convinced me to do otherwise (see previous post), especially the combination with kaki and beige.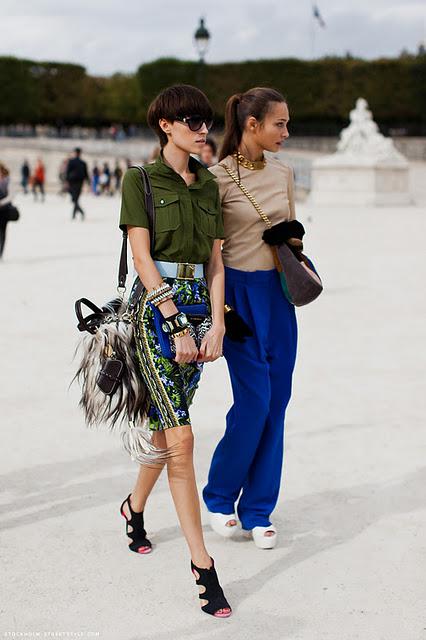 The best site inspirational outfits? Stockholm streetstyle of course (besides lookbook). Check it out
here

Snowy ombre nails! How cool is this?! Definitely going to try this out at new year's eve. I must admit that I really suck at applying nail polish. I'm never patient enough to let it dry, so it turns into plasticine and stains all over the place. Clusmy nail polishers will know what I'm talking about.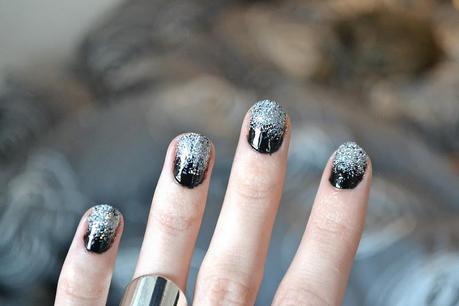 Lovely by lucy is a blog i started to like more and more. She's a dutch blogger and
her outfits
are always fenomenal with a little rock 'n roll twist. She posts on a regular basis, something i do admire (so little time, so much to do). Find this post
here.

Again love this outfit. I am obsessed with everything sequin, so of course I adore this zara blazer. I've seen the blue version in stores, but never this one (edit:saw it yesterday). I saw a lookalike but it was way shorter when i wore it. But then again maybe it's because i'm freakishly tall.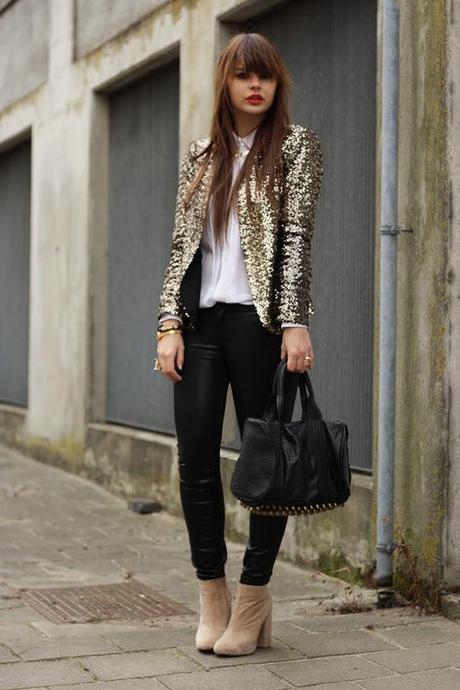 Iris is the name of this beautiful doll faced girl. Apparently she has a popular blog, called Fashion zen (her
vintgae webshop
carries the name as well). I discovered her trough
lookbook
, and fell in love with her outfits. The good thing about her is that she adds cheap items and knock offs as well. Like celine lookalike bags from
vjstyle
. She was also featured on zara. Find this post
here