Hello dear, 
Aaah. Words cannot describe how much I love this bracelet. Well,hey, it's Cartier, you say. But it's the whole idea behind the bracelet, that I like. It was designed in 1969 by Aldo Cipullo, and inspired by the medieval chastity belt. U
nlike traditional bracelets, which are either wide enough to slip them over the hand onto the wrist or can readily be opened in order to put them on, the Love bracelet is designed to be opened only using a special 
screwdriver
 that is supplied with every bracelet. The screwdriver is also available in the form of a necklace, allowing the bracelet to be "locked" onto one person while the "key" is kept around the neck of another. 
Cipullo's idea was that couples could exchange the bracelets, much like rings, as a symbol of everlasting devotion. (this is the moment where you start to sigh)
This is what it looks like.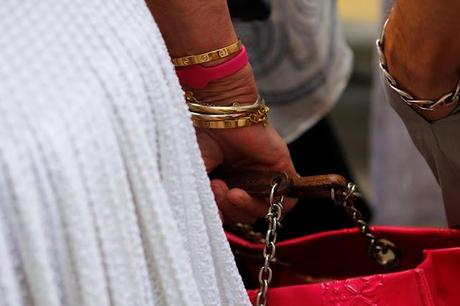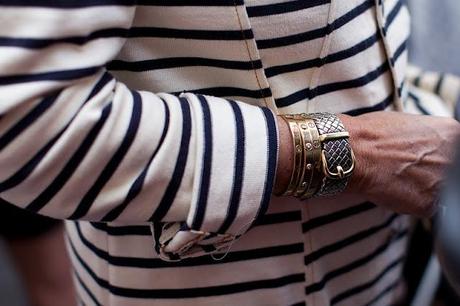 Read more and show me love >>