I am happy to report that one of my short stories "My Friend, the Dark" is in the America's Next Author competition!  Please stop by and help out by voting!  Also, if you do reviews…if you do four or more reviews, YOU have a shot at winning an Ipad from them!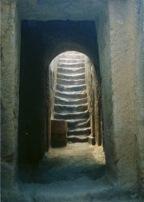 My Friend, the Dark:
Lukas had a deeply rooted fear of the dark. A fear that beckons to him and seeps into his reality, forcing him to confront his anxieties. When he embraces the dark, the affection becomes mutual.
http://www.ebookmall.com/author/erikgustafson
Thanks for helping me out!