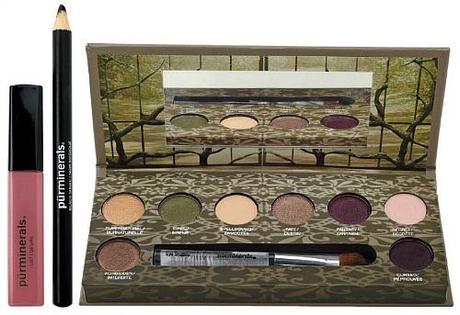 Just in time to fill your Twilight and Hunger Games void, novel-to-movie blockbuster Beautiful Creatures is beauty's latest makeup muse. (Insert unabashed giddiness here!) Inspired by the film, Pür Mineral's newest makeup palette is equal parts charming and dangerous. So you can embrace both your light and dark beauty side with these eight supernatural shadows, sultry eyeliner, and luscious lip gloss. Whatever your mood, whim or occasion, this supernatural collection is sure to inspire mega glam!
This blockbuster-inspired palette ($39) includes:
~ 8 eyeshadows (per above image, colors listed clockwise, from left to right): Forbidden (taupe), Supernatural (nude), Siren (moss), Spellbound (neutral), Fate (mushroom), Cursed (plum), Secret (pink), Fantasy (violet)
~ 1 "Black Magic" eyeliner pencil (charcoal)
~ 1 "Lust" lip gloss (sheer pink)
Beautiful Creatures hits theaters on February 14th (yep, you can totally tell your fella he has to take one for the team and see it with you because it's Valentine's Day). Bring on the supernatural glam!
What do you think, readers? Will this novel-inspired palette make its way to your beauty cabinet? Any other makeup must-haves you've been stalking lately? Share 'em in the comments below!